Choose Wood Blinds In Atlanta For Superior Hardwood Window Products

If you want to get hardwood blinds in Atlanta, you should install the best. Our wood blinds are made with furniture-grade real wood, which provides them with unique sturdiness and style. Choose between 24 stain and color possibilities, and then customize your blinds with slat width, valence, and operating choices.
Sunburst's wood blinds even hold up well to day-to-day usage. Every installation is custom-tailored to your window's specific proportions, so they always hang right. The sturdy slats are then coated with a UV inhibitor that thwarts damage from the sun's rays. Even so, no blinds are quite as substantial as our louvered shutters, but wood blinds work great in bedrooms, dining rooms, and living rooms.
Wood Blinds Customizations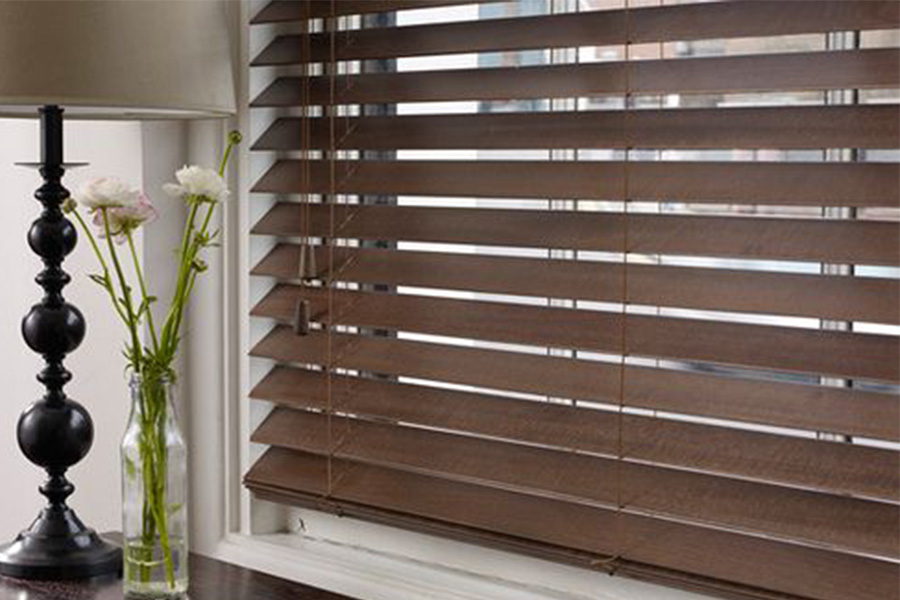 Start by picking the color or stain of your wood blinds. Take your pick of 24 dazzling finishes to complement your room's color scheme or match the current hardwood furniture, flooring, or trim that you've used in your residence. Then match up your valences, pull cords, and tassels for a consistent presentation.
Why Install Wood Blinds In Atlanta
Wood blinds may be the most effortless method to incorporate an eye-catching window treatment in your Atlanta home. After the installation, you can shift the horizontal slats within the blinds via a pull cord or wand. There are many techniques to use your blinds to manage exterior light, from pulling them up to allow sunshine to keeping them down for the ultimate in privacy.
And unlike common aluminum materials, your Atlanta Sunburst's Wood blinds will not damage easily. With solid slats made from sturdy hardwood, your slats will keep their form without bowing or breaking. Due to the fact your blinds are customized to your precise window proportions, your blinds will rotate smoothly and go up or down without scraping into the adjacent trim. Or, if you need blinds for more humid spaces, select our faux-wood blinds.
Wood Blinds Warranty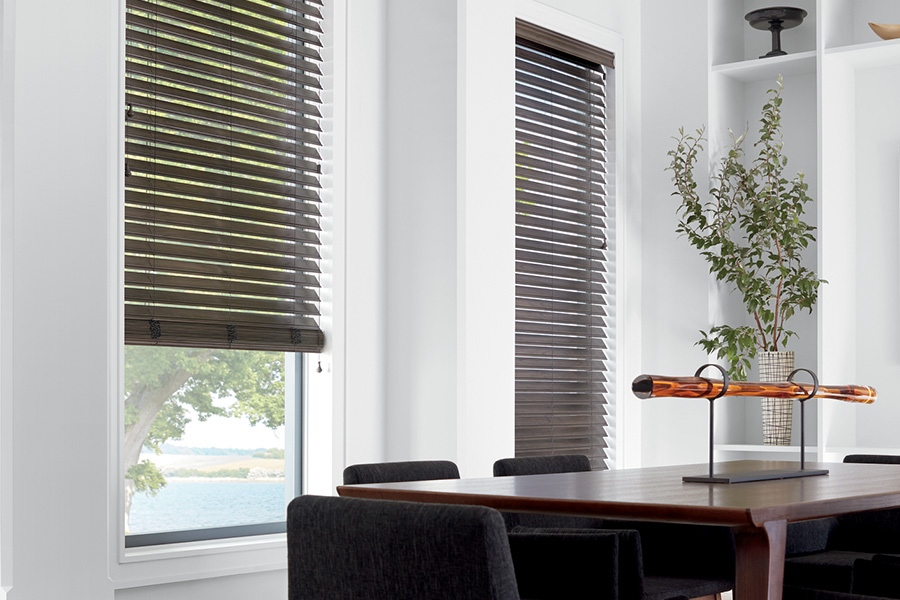 Wood blinds come with a 3-year warranty that covers any manufacturing defects (i.e., an imperfection in the product design, materials, or workmanship) for the original buyer.
Wood Blinds Specifications
Call Now For Your Wood Blinds in Atlanta
To explore all the virtues of wood blinds -- or any of our superb window treatments -- turn to Sunburst Shutters Atlanta. We'll schedule a no-charge in-home demonstration to show you how our products will elevate your windows. Place a call to 404-962-8517 or submit the form on this page today!