Cover Your Big, Stunning Bay Windows with Bay Window Shutters In Atlanta
Plantation shutters in Atlanta are known for their large louvers and modern feel. And this is why bay window shutters in Atlanta are the best shutters for the big, beautiful bay windows in your house.
We can situate the dividers at any length you desire, allowing you privacy on the lower portion and at the same time letting light in at the top. With a divider rail in the center and tilt rods on the top and bottom section, you can adjust the top and bottom individually.
Double-hung shutter panels give you the ability to open up the top panels and keep the bottom panels closed. This is a perfect solution when there's something in the front of the bay window – or if you don't want to disrupt your pillows or seat cushion each time you need to let in some air.
How Are Bay Window Shutters Installed?
We start by measuring the length and width of each segment of your bay window. We draft how the windows are aligned. Seeing that you'll need a frame for each opening, we'll want to place the shutters right beside each other to create a seamless look.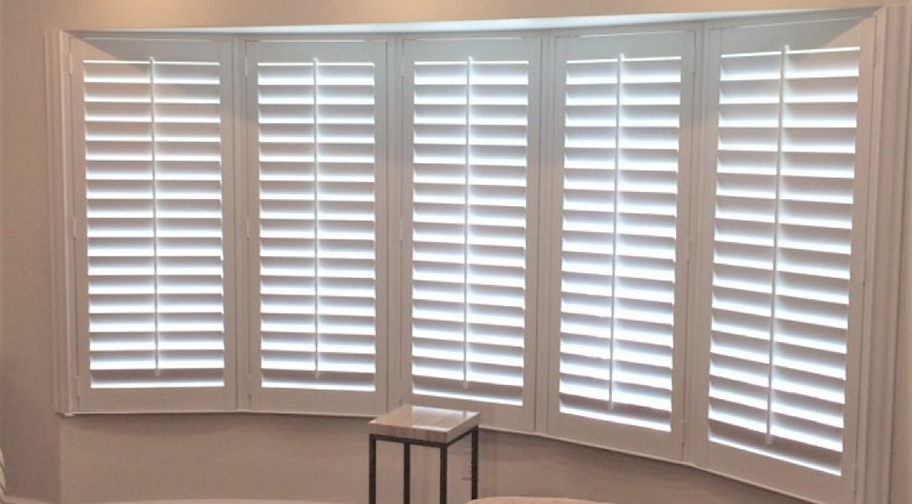 Then we record whether the windows can be tilted for cleaning – or if they have lever locks. This lets us ensure that, when we return to our store and order your hand-crafted shutters, they'll fit around any levers. Using advanced computer technology and custom design templates based on your window's dimensions, we then design and manufacture your bay window shutters, applying your choice of colors and finishes.
Explore Bay Room Window Options in Atlanta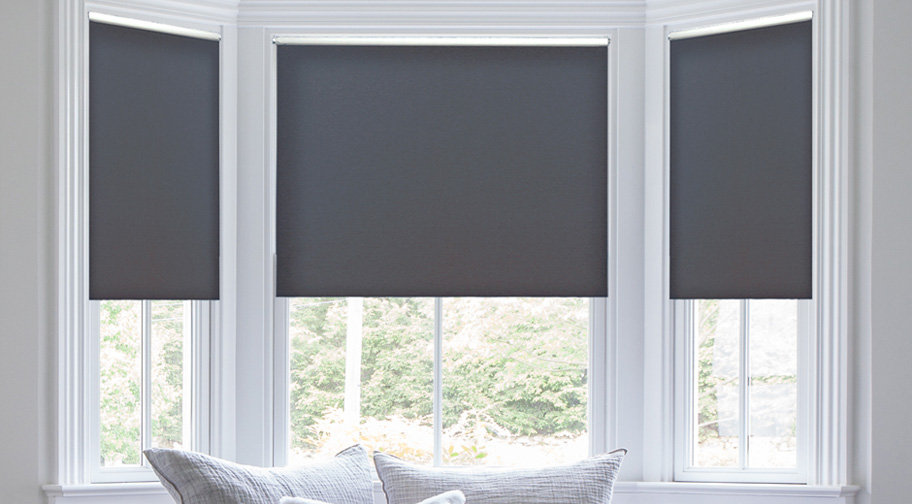 Learn More About Shades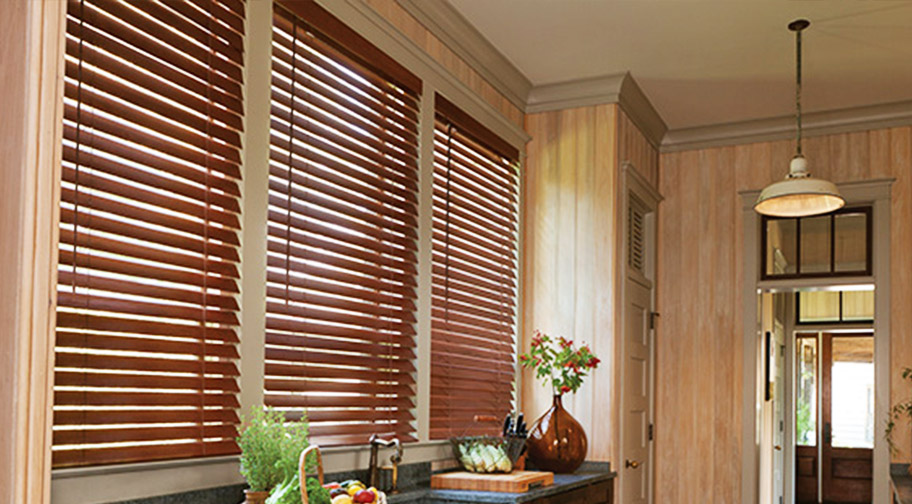 Learn More About Blinds
Our expert installers will install your new shutters for your bay window. During the installation, they'll double check that the louvers can open so you have a great view and easier cleaning.
Call 404-962-8517 or fill out the form below to schedule your free in-home consultation today for bay window shutters in Atlanta!