The Longest Lasting Kind Of Blind In Atlanta Are Sunbursts Faux-Wood Blinds

The last thing you want when buying window blinds in Atlanta is to see them fall apart following a few months of enjoyment. As an alternative, try the most durable blinds around – Sunburst's faux-wood blinds. Our faux-wood blinds are 100% resistant to moisture and pests. And different from cheaper blinds, you should never discover any splitting, snapping, or yellowing on your Atlanta faux-wood blinds.
Thankfully, Sunburst's faux-wood blinds are just as beautiful as they are tough. Pick from an array of color choices and finishes to suit your interior. Then customize your blinds with the perfect pull cord, wand, or tassel. Sunburst's blinds are a smart choice for areas like the bathroom, kitchen, garage or any space with humidity. And best of all, your faux wood blind will continue looking incredible years from now.
Faux-Wood Blinds Selections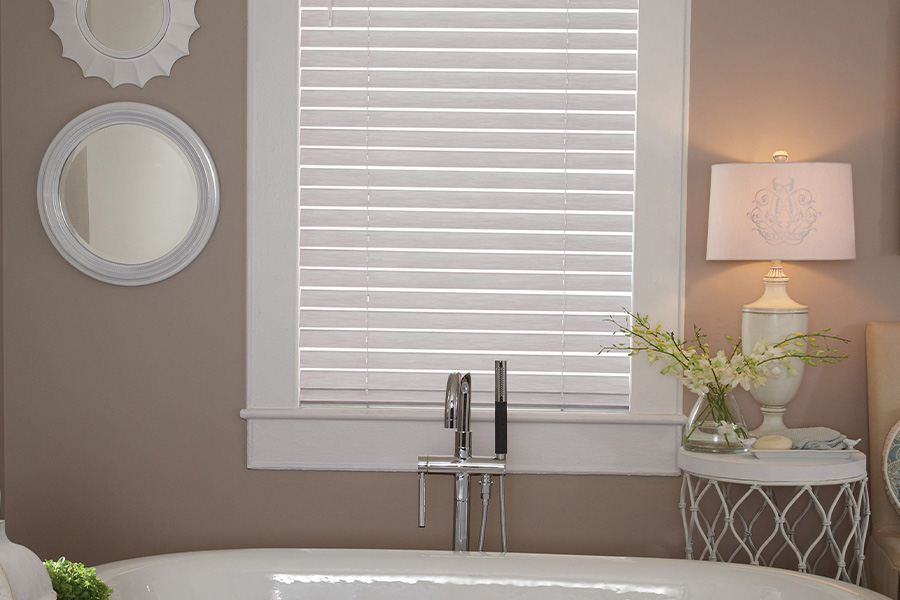 Start off by choosing the tone of your faux-wood blinds. A range of five types of white and off-white are offered in either a smooth or textured slat. Or choose from various wood paints, covering a range of hues from a light Golden Oak to a darker Walnut. You are even able to color match your pull cord, ladders, and tassels for a completely uniform display. If you're struggling to come up with the ideal color for your faux-wood blinds, you ought to
look at our wood blinds.
Why Install Faux-Wood Blinds In Atlanta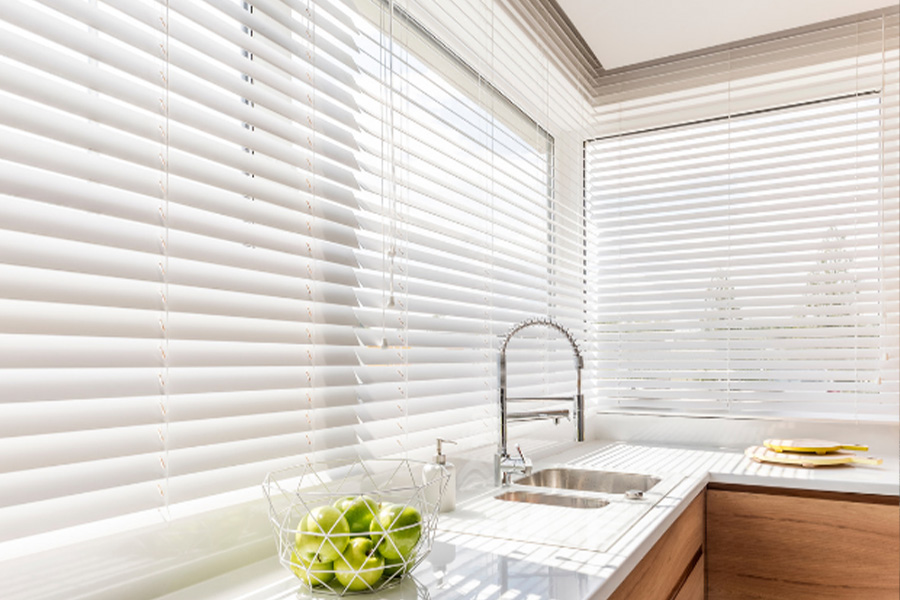 People in Atlanta appreciate window blinds due to their benefits and easy function. After a swift install, your faux-wood blinds are able to provide a sought-after combination of light command and privacy. Simply manipulate a pull cord or wand to shift the slats to permit the suitable level of sunlight. You can also lift them all the way for a wide open window.
The concern with blinds has typically been their longevity -- but your Atlanta faux-wood blinds have mitigated that problem. With solid slats constructed from an exclusive synthetic material, you won't see any fading, nicks, or splitting. The slats will maintain their appearance without bending or snapping so the blinds tilt fluidly and gracefully rise time and time again. And due to the fact that your faux-wood blinds are customized to your window's specific proportions, you don't need to worry about them scraping along the sides of the frame or dropping awkwardly under the sill.
Faux-Wood Blind Warranty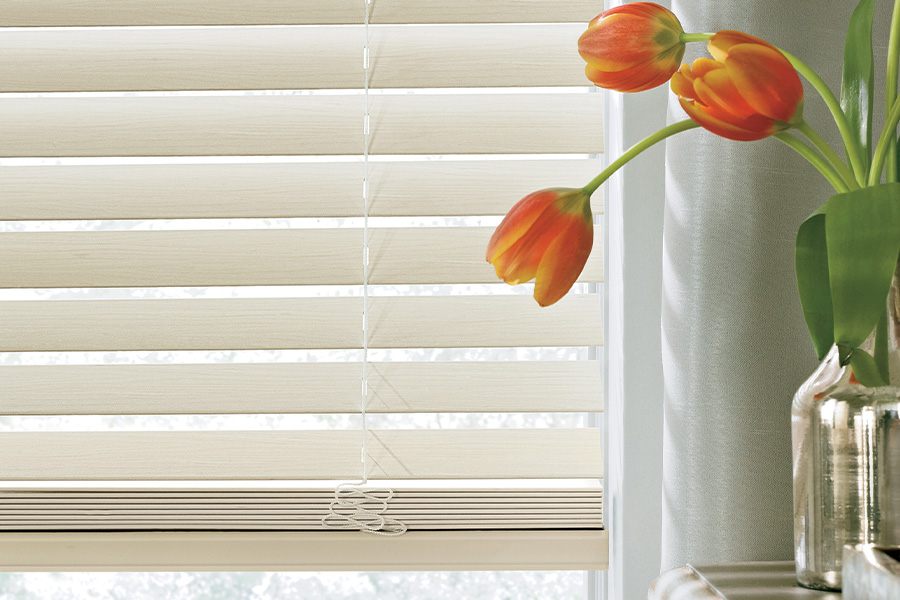 Our blinds have a three-year warranty that offers protection for any manufacturing defects (i.e., a flaw in the product design, materials, or workmanship) for the original buyer.
Faux-Wood Blinds Details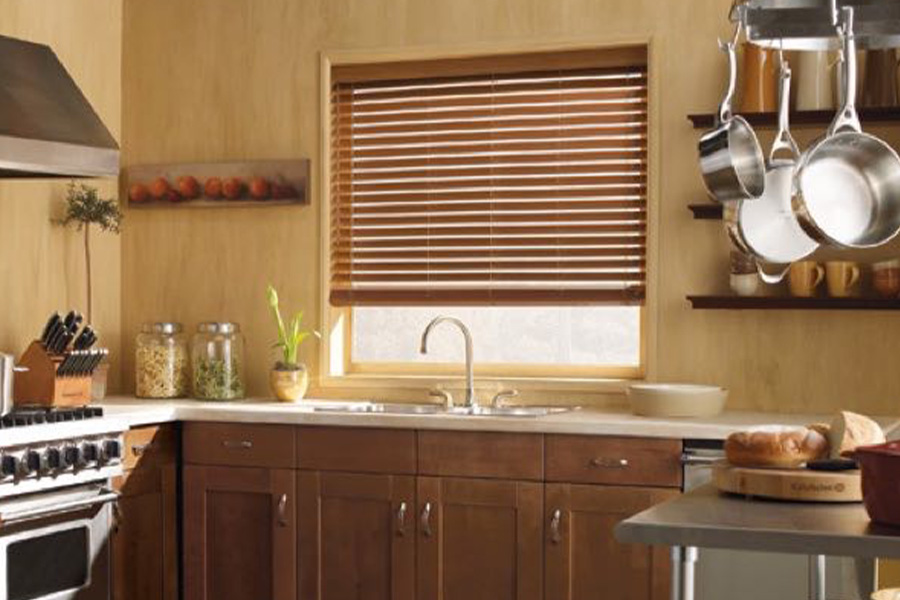 Slat Width

2 inch

2 ½ inch

Colors

Choice of 5 white & near-white tones

Choice of 5 wood-colored stains

Color coordination is available for wands/cords and tassels.

Operation System

Cord tilt

Wand tilt

Routeless

Valances

3 ¼ inch Royal Crown valances are offered.

Cut-outs

Notch or Edge cut-outs are available.


Would You Like Faux-Wood Blinds For Your Home?
Your first call if you're looking for faux-wood blinds in Atlanta should be to the experts at Sunburst Shutters Atlanta. We'll show you the various virtues of using versatile window blinds for your window treatments. Simply dial 404-962-8517 or fill out the form below to request your free in-home consultation!