Reviewing Window Treatments By Feature In Atlanta
Window treatments serve more functions than simply looking pretty. They obstruct undesired light, provide privacy, and complete many other tasks. They also need to complement your lifestyle. If you have children or pets, you'll need to take that into account when picking window treatments. So it makes sense to evaluate window treatments by function in Atlanta and not just for aesthetic appeal. Read on to find out what window treatments function best for different needs, and then get together with your Sunburst expert for more recommendations.
What Window Treatments To Install For Energy Conservation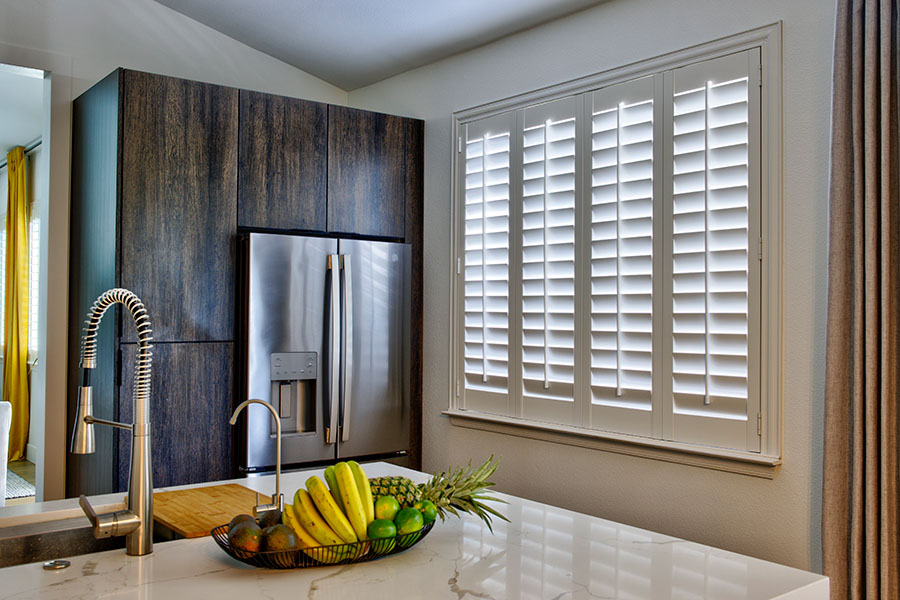 Windows are a prime source of thermal loss inside your house. They also let in warm UV light that cause your air conditioner to run harder. You can give your HVAC equipment a break and enjoy savings on energy bills by installing energy-efficient window treatments.
Polywood® shutters are hands down the best energy-efficient window treatments in Atlanta. Their durable wood composite material and patented weather sealing shields against drafts and UV rays when you shut the slats. If you shut their panels, cold and warmth can't penetrate around their borders. This incredible form of insulation stops up to 30 degrees of thermal transfer to keep your home pleasant all year long and lower energy expenses.
Polywood shutters are so good at saving energy that you can enjoy an energy tax credit of up to $1200 in 2023 when you install them in your house!
If you want something other than shutters, consider energy-conserving cellular shades. Using their accordion-like folds, cellular shades can prevent a considerable amount of the airflow from entering your interior. They are made with many layers of material to provide a soft and stylish barrier in your windows.
Products To Install For The Best Room Darkening Window Treatments In Atlanta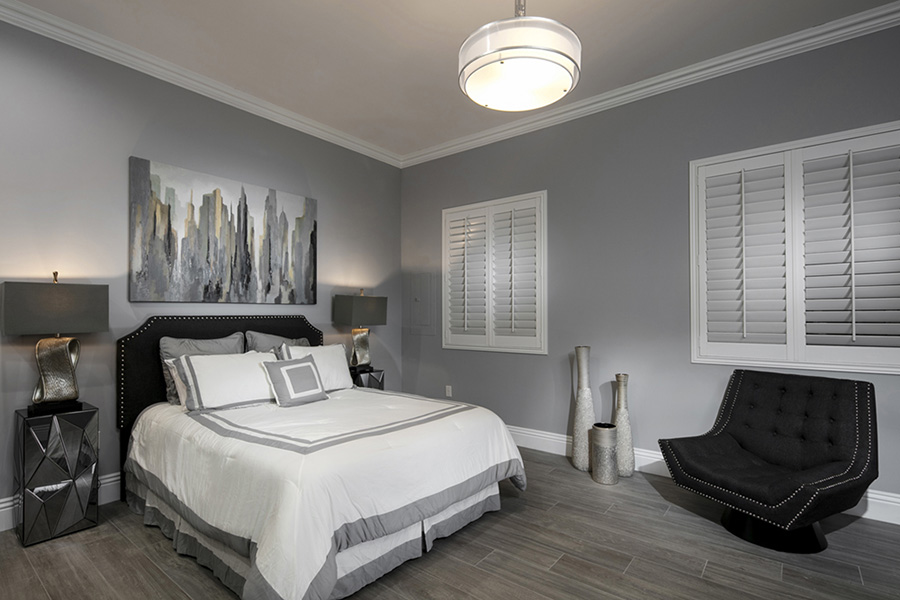 Room darkening window treatments block as much light as possible to help you [keep your home at the right temperature and enjoy a a good night's rest. Various window shades and blinds are available with light-blocking options. Shades with thicker fabric and edge-to-edge coverage give you great room darkening.
Another fantastic way to impede the light in Atlanta homes is to put up plantation shutters.
Plantation shutters are pure wood or synthetic wood and include a frame that goes around your window. They can't shift and don't have openings along the borders for light to penetrate. When you close their adjustable louvers, you see only the slimmest glow of light, and no sunlight or hot ultraviolet rays are allowed into the area.
The Best Light Filtering Window Treatments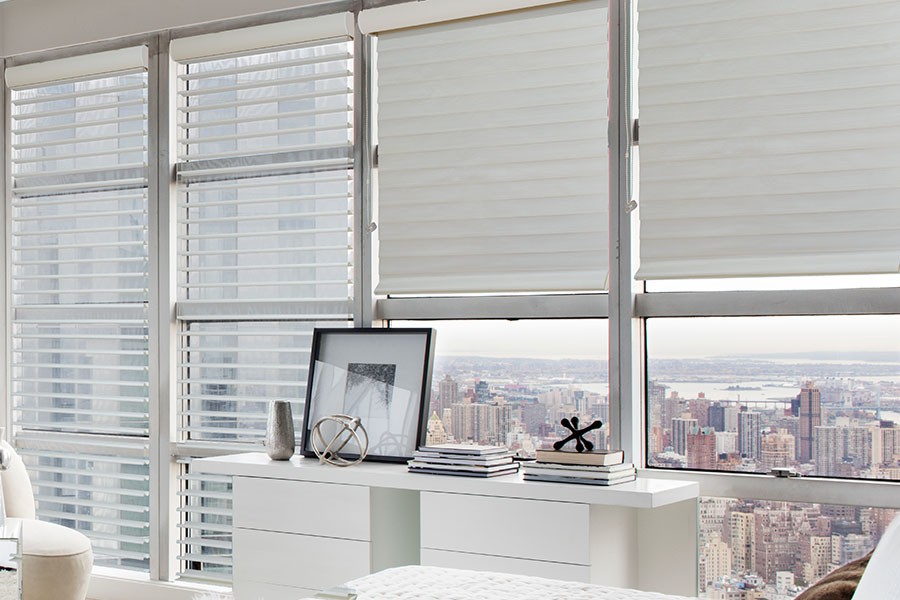 The best light filtering window treatments for Atlanta homes let in soft light while still offering you a bit of privacy and blocking glare from the sun. Sunburst's sheer window shades do this perfectly. Their dual-layered sheer material filters sunlight when lowered over windows, and they have opaque louver-like slats positioned two inches apart between the sheer panels to offer a bit of privacy. When you would like a greater level of privacy and reduced light, just close the slats to impede unwanted views and exterior light.
Another great choice for filtering light is roller shades with sheer fabrics. This type of window treatment is suitable for establishing the ideal ambiance. Should you would like a more private or darker space, you can add a second roller shade next to it.
The Top Pet-friendly Window Treatment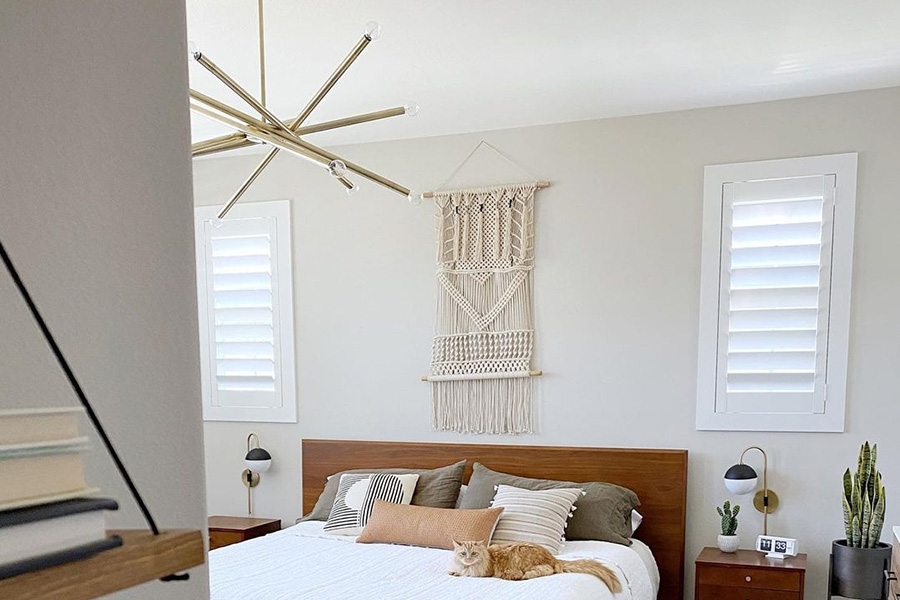 Pets and window treatments don't always work well together. Sagging textiles are fun for frisky animals to gnaw, scratch, scale, and yank on. Before you know it, your products are shredded or falling down.
Interior shutters are the best pet-friendly window treatment for Atlanta pet parents. As a sturdy installation attached right to the window's frame, they just don't tempt furry friends in the same manner that hanging blinds and shades do. No part of them hangs down or moves side to side. If a feline attempts to climb them, they won't fall down. Polywood shutters specifically are resistant to most scratches. And if your dog does chomp down on a slat, contact Sunburst to get a simple repair.
The Best Childsafe Window Treatments In Atlanta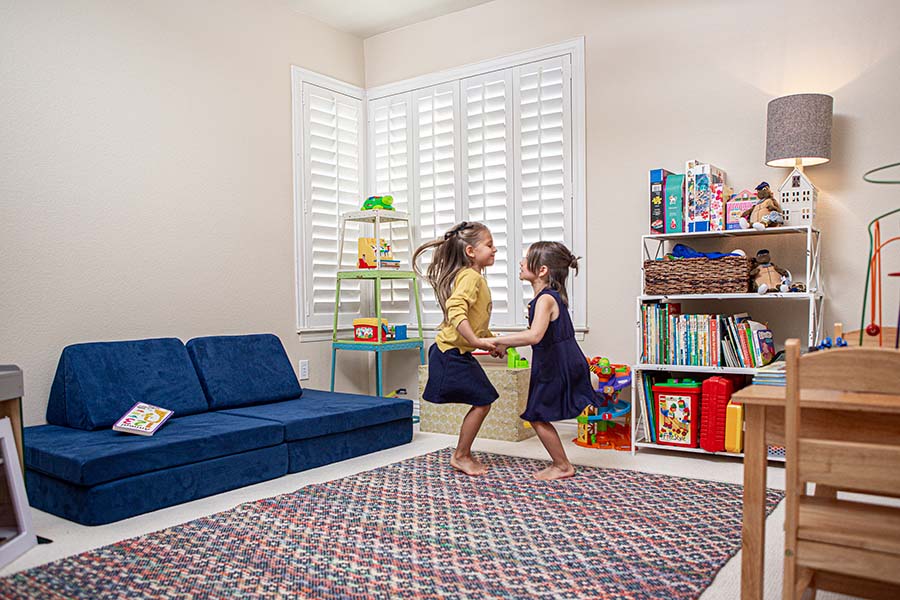 A few window treatments are unsafe for young children—and you can also say children are hazardous to window treatments! Blind and shade cords are recognized as a risk forstrangulation. You can purchase cordless blinds and shades, but they won't survive a child pulling or hanging from them. Instead, choose sturdy Polywood shutters. They stand up to curious hands much better than shades and blinds and never come with cords. You can put them in a little one's playroom or bedroom without stressing.
Top Window Treatments To Use On Sidelight Windows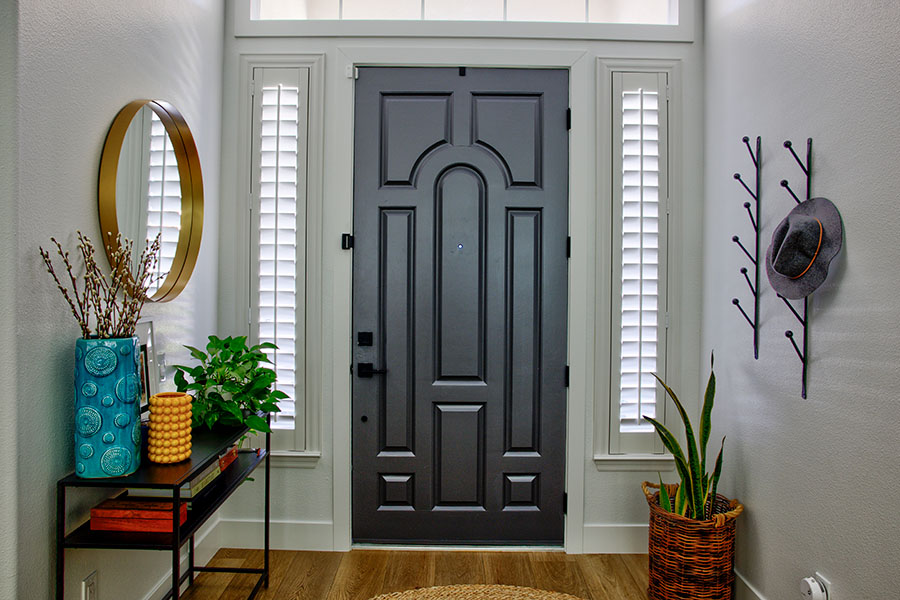 Sidelight windows are those tall, slim, windows typically on both sides of your front door. They are so thin, that not every window covering looks good on them.
Blinds are too wobbly and don't look right. Most window shades have problems working on these windows. But a louvered shutter is the best solution for a sidelight window in Atlanta because they are fixed permanently for a perfect fit. The surrounding frame produces a fantastic polished look. Then the easy to adjust louvers offer the light control and privacy you want at your primary entry.
What Window Treatments To Use On Specialty Windows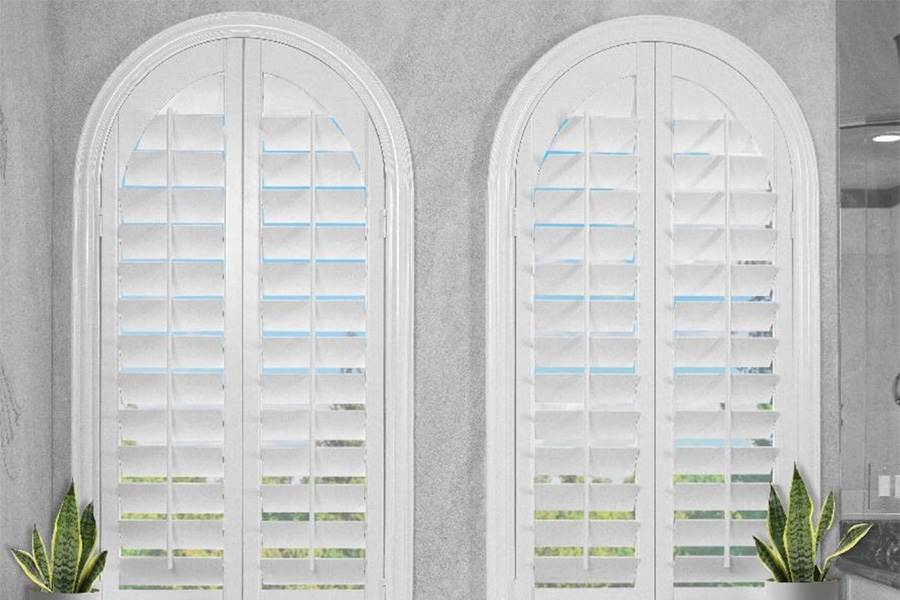 Specialty windows are any style of window that isn't a typical size or usual rectangle. You might have a circular or custom-shaped window, a French door, or a sliding glass door in your home that you would like to cover for privacy and glare. Generally speaking, you could install window blinds or shades over these windows, but these will conceal specialty window shapes and are a challenge to utilize on very big or small windows.
The best window treatments for specialty windows in Atlanta are louvered shutters. Polywood and Ovation® shutters are custom-made to match the specific measurements of your window. They can even be fabricated for round shapes like circles and arches. Even better, they remain functional irregardless of what shape or size you request.
The Best Motorized Window Treatment Choice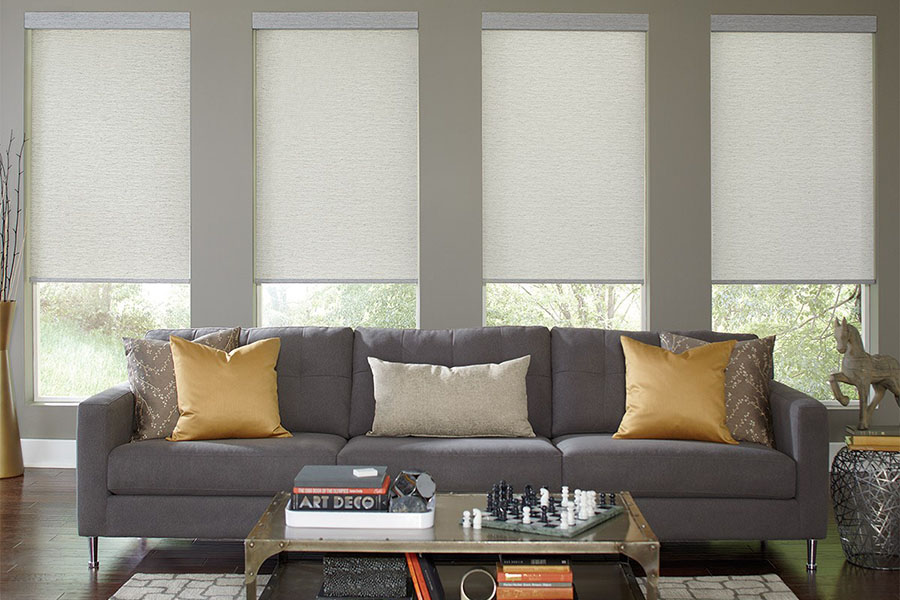 If you're searching for the best motorized window treatments in Atlanta, you already have a good idea of how valuable they can be. With the simple touch of a button, you may lift up or bring down your window treatments from any location. You are even able to arrange smart motorized window treatments to go up or down on a fixed schedule.
Remotely controlled roller shades are the best motorized window treatment. Roller shades can be found in many style options to suit your preferences and unique needs, and then you can request motorization for even more convenience. It doesn't matter what style or color of roller shade you get, you'll enhance your window shades when you go with motorization.
The Window Treatments That Are Easiest To Clean in Atlanta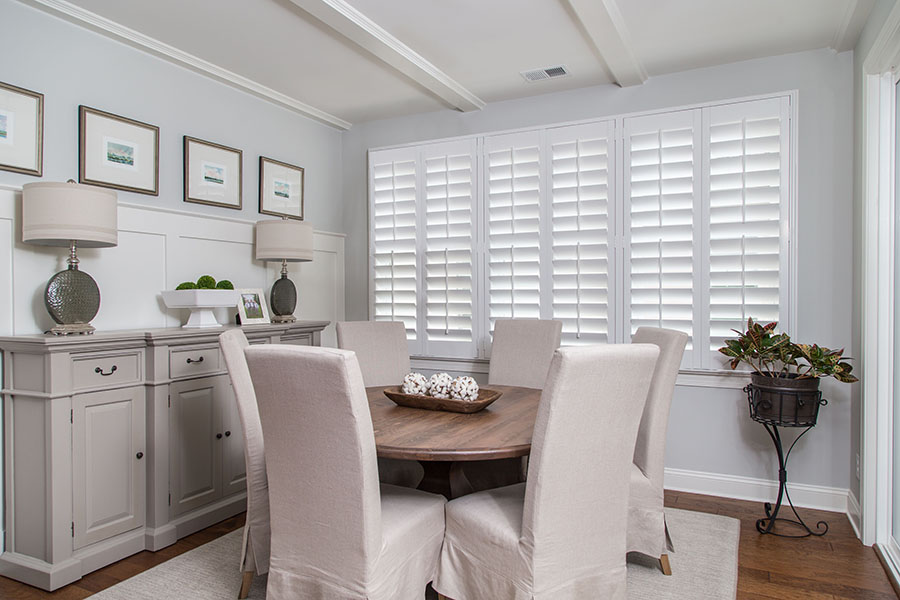 Cleaning window treatments is a nuisance if you have to use the vacuum or take them off the window to launder. You'll also have to deal with the stains that are nearly impossible to remove from soft window treatments. Polywood louvered shutters are the best easy-to-clean window treatments for Atlanta property owners who hate cleaning window treatments. Their resilient coating won't blemish and is simple to dust with a cloth or duster. For more stubborn messes, just wipe them down with a moistened cloth, and they will look new again!
The Best Door Window Treatments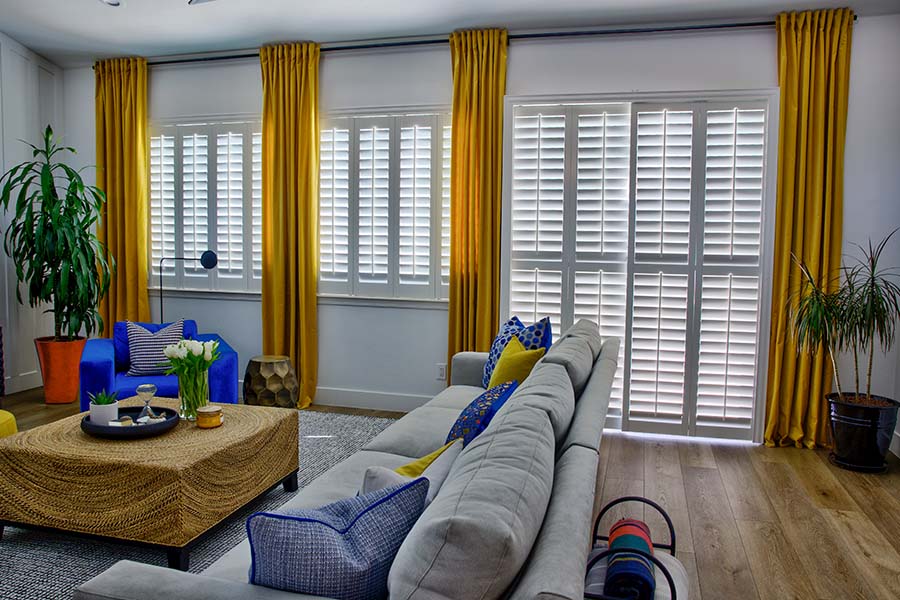 Choosing the best door window treatments for your Atlanta home can be challenging. You'd like to have the same authority over external light and privacy that you have on your windows, but many window treatments sway and smack against the door when you go through it. To put a stop to this, use louvered shutters. They attach to your door and won't move when it swings open. They also provide total mastery over outside light and privacy with panels that can open and close and adjustable louvers.
Louvered shutters also make sense for sliding glass doors and French doors. They are customized to fit your door and won't bang around when you go through the door. In addition, they're the right solution for large door windows and supply excellent insulation on doors where lots of heat escapes.
Your Best Bet For Sound Absorbing Window Treatments In Atlanta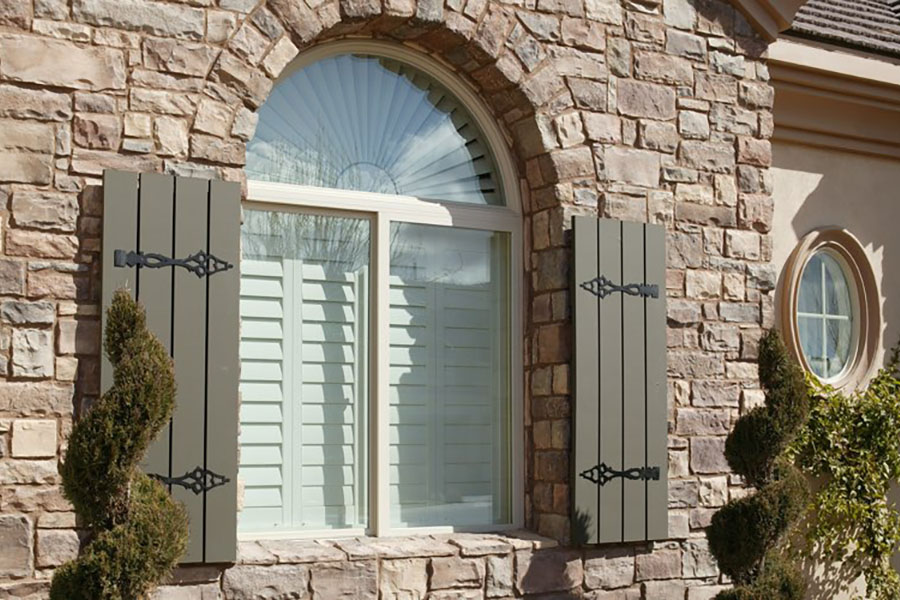 If you reside on a loud street, the right window treatments can assist in blocking outside racket. Solid interior shutters do this most effectively. They are constructed from wood or a solid wood substitute that functions as a shield between you and disruption outdoors. Shut them during high-traffic periods and in the evening to enjoy the serenity and quiet inside. Additionally, they add to your home's curb appeal, which is vital when you dwell in a busy area.
Shop Sunburst Window Treatments By Feature In Atlanta
Sunburst Shutters Atlanta has the widest assortment of beautiful and functional window treatments you will find! Just tell us what you require from your window treatments, and we'll take it from there. Dial 404-962-8517 or fill out the following form to schedule a complimentary in-home appointment. One of our experts will guide you according to your needs and showcase our products directly in your home so you can determine the ideal window treatments for every room.