Where Could You Use A Woven Or Bamboo Shade In Atlanta?
If woven and bamboo shades sparked your interest while shopping for window treatments, you probably saw their beauty immediately and visualized them in your Atlanta home. They unquestionably appear different from standard textile window products. They perform in a bit of a different manner as well. Fiber and bamboo shades may not meet your window covering demands in every situation, but you will discover times when they are the perfect choice. Here's how to implement woven and bamboo shades in your Atlanta home to totally take advantage of these unique window coverings.
Install Woven Or Bamboo Shades In Atlanta To Bring A Bit of Nature To Your Interior
Many contemporary interior design styles stress the importance of implementing products made of natural materials to transport a small portion of Mother Nature in. When you already have solid wood pieces and indoor plants, you might turn to woven or bamboo shades in Atlanta to add another piece of nature to your home. Get window treatments in natural substances including bamboo, grasses, rattan, and jute. They feature their own look to blend with your home. Their natural colors and fiber weaves are available in countless possibilities that impart beauty, warmth, and sophistication to your interior.
Select Woven Shades To Get The Right Amounts Of Privacy And Sunlight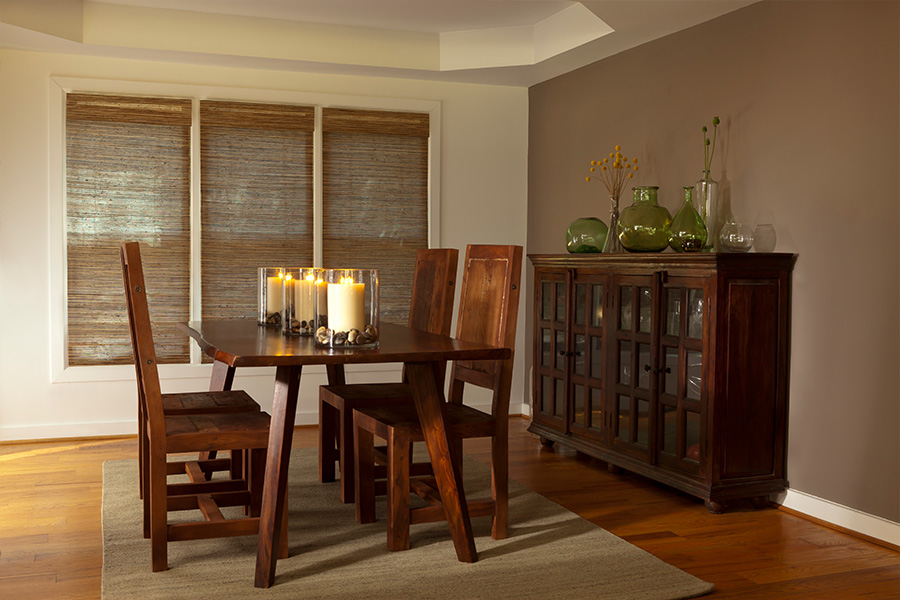 Window treatments should help you achieve the balance of sunlight and privacy you want in your interior. You're able to explore an abundance of alluring woods, and each shade allows more or less light to filter into your space, depending on the tightness of the weave. You could use loosely woven shades in a sun lounge or casual dining area for a bit of privacy without being deprived of sunshine. Shades with tighter weaves give you more privacy and filter extreme sun in a living room or home office where you would like some outside light but not sun glare. With that being said, if you seek absolute privacy and darkness in specific places like bedrooms and baths,
interior shutters
or light-blocking roller shades work best.
Choose Bamboo Shades If You Want Eco-friendly Window Treatments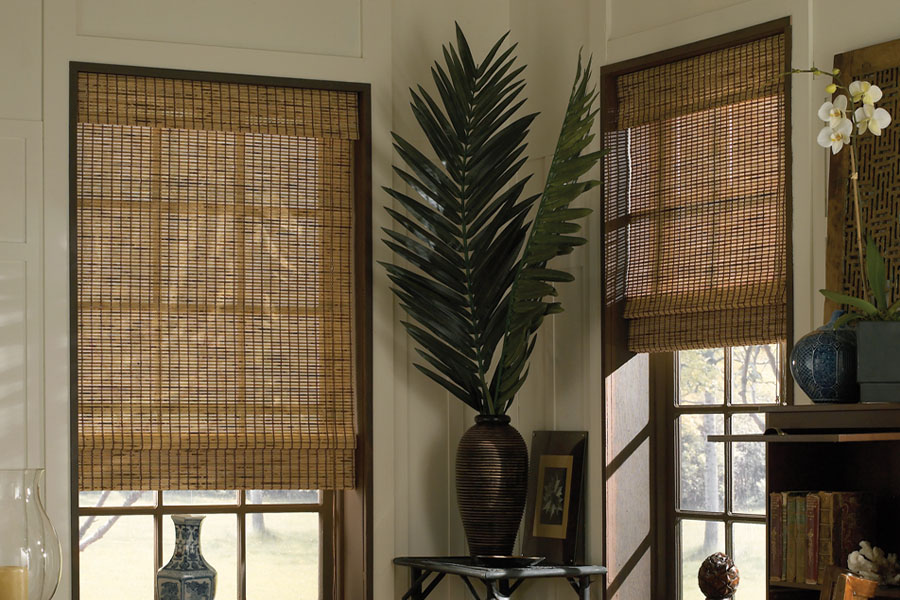 A steadily growing amount of homeowners care about their influence on the earth and want environmentally conscious home furnishings. If you love the planet, use bamboo shades in your Atlanta house. Bamboo is a renewable natural resource because of its ability to regrow rapidly. In addition, it doesn't require toxic processing chemicals. Bamboo is both strong and flexible, so it creates damage-resistant window treatments that stand up to the test of time. If you ever choose to replace your shades, bamboo offers 100% biodegradability, dissimilar to synthetic window treatment materials.
Ask The Specialists At Sunburst Shutters Atlanta On Where To Use Bamboo Shades In Your Atlanta Residence
Sunburst Shutters Atlanta provides the finest, quality crafted woven and bamboo shades for our Atlanta clientele. We work with you to find the window treatment that ideal for your home and expertly install them for you. Begin your home transformation by reaching out to 404-962-8517 or complete the form on this page to set up a free in-home consultation.