What You Should Know About Interior Shutters In Atlanta
One look at premium plantation shutters, and you will see how appealing they make windows appear in Atlanta homes. Even so, your window coverings should do more than simply look nice. The question is: what should you know about interior shutters in Atlanta before you buy them?
Shutters provide numerous benefits that make them an ideal solution for the majority of circumstances. If you would like to find the right fit for an odd-shaped window, obtain better control over sunlight, elevate energy-efficiency, or for an entirely different reason, you'll quickly see how interior shutters are a great alternative.
Interior Shutters In Atlanta Fit Any Window Type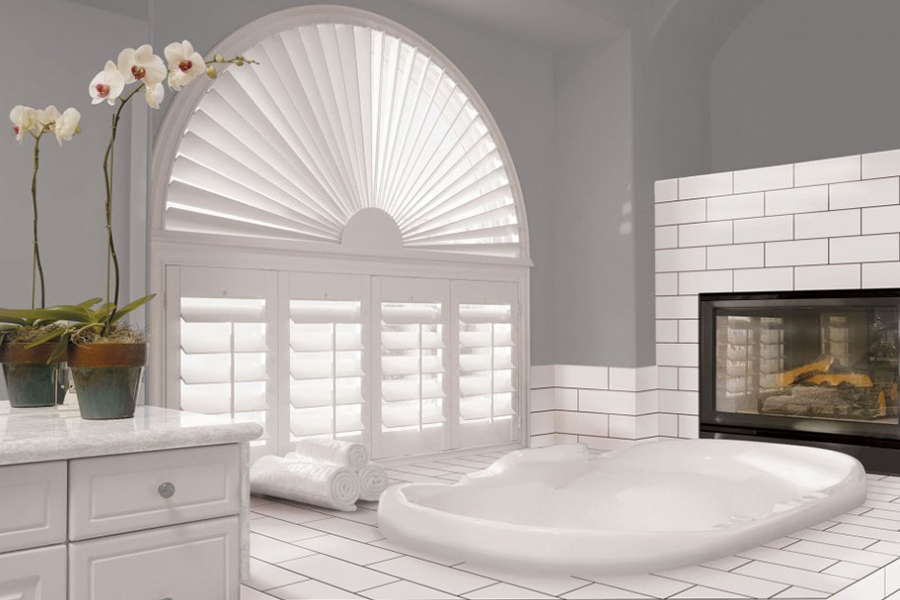 Windows come in various sizes and shapes, but that's not the case for all window treatments. For example, you'll have a hard time finding the right window blinds or shades for circular or arched windows. When needing to accommodate a less common window shape, you are well advised to implement Polywood or
real wood interior shutters
in Atlanta.
Interior shutters can be custom-designed to fit your window's correct measurements. The hinged panels swing out and shut easily and fit tightly when covering the window without obscuring its true form. You may place interior shutters for windows of any type, from sizable picture windows to arched openings to small octagonal windows for distinctive and sensible window coverings.
Interior Shutters Provide Exceptional Command Over Sun Glare In Your Home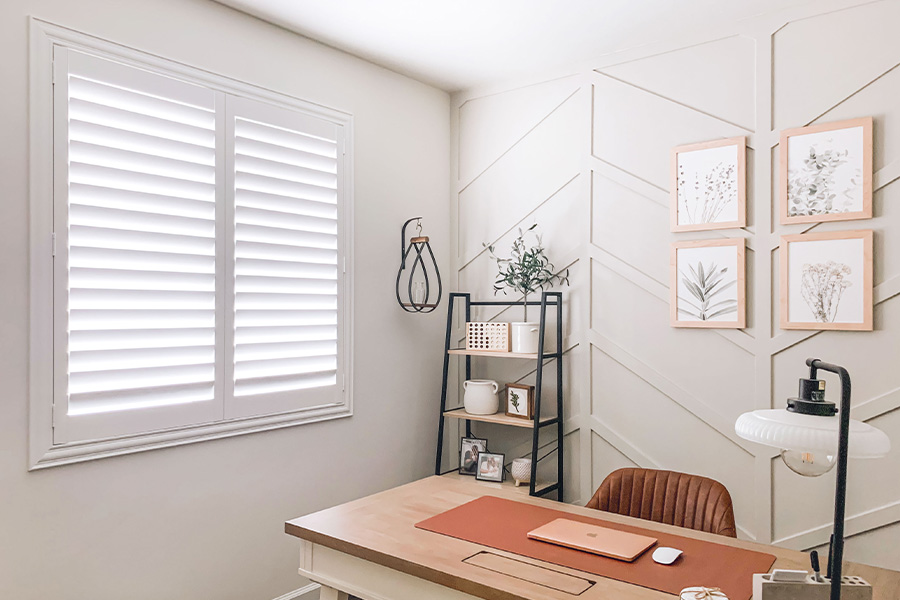 Since interior shutters fit your windows perfectly, they provide excellent control over natural light. The elements close securely inside the frame to inhibit openings that might allow light to come in. Even the slats close solidly, so you see only a slight glow through them when you require a darker area for getting some sleep or binge watching your favorite show.
When you're doing other things, louvered shutters open effortlessly when you want a little sunlight. Simply swing open the panels to get a flood of sunlight, or adjust the louvers for partial light. You may even manipulate the slats to shift light and sun glare away from your eyes or away from a television screen without closing them all together.
Interior Shutters Operate Without Annoying Cords
If you've had the misfortune of battling with corded window blinds, you know how annoying those things can be–while also being hazardous for small children and pets. Plantation-style shutters don't use cords. Instead, you only have to pull the panels open or alter the slats by raising or lowering a tilt rod or the louvers themselves. You have the ability to assuredly put shutters in a kid's space or allow your furry friends to investigate them with no trepidation. Generally speaking, you will minimize frustration and prevent mishaps by using interior shutters in your Atlanta home.
Interior Shutters Are Easy To Clean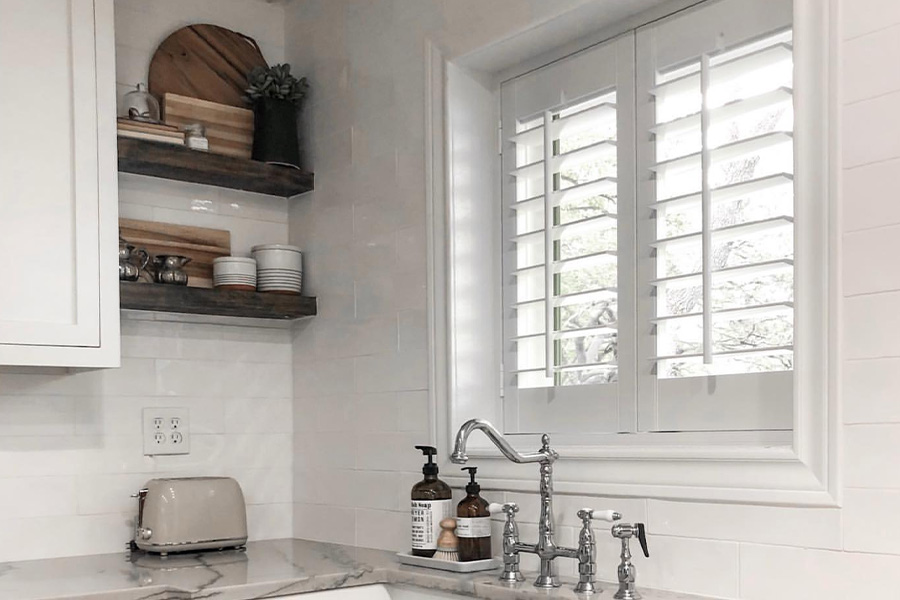 If your household includes little ones or animals, you'll be glad to know that interior shutters are a cinch to clean. Their smooth finish will not stain easily like cloth drapery. In most cases, you can simply give them a dusting. If they've come in contact with something sticky,a damp cloth takes care of the mess. For areas that often have messes or a lot of humidity like kitchens, bathrooms or playrooms,
moisture-resistant Polywood shutters work best.
Get Long-Lasting Interior Shutters In Atlanta At Sunburst Shutters Atlanta
No one knows more in regard to the amazing benefits of interior shutters than the experts at Sunburst Shutters Atlanta. Let us demonstrate how they enhance your home with a no-cost in-home consultation. Reach out to 404-962-8517 or fill out the form below to request yours today and learn more about our attractive plantation shutters.