What Are Your Cordless Window Treatment Options In Atlanta?
They're a lot of different reasons why people in Atlanta love cordless window treatments. They have a cleaner look without dangling strings and they're a breeze to open and close. These window coverings are safer for homes with little ones because there are no cords for your youngsters to get tangled up in. You have just one important decision, which cordless window treatment option in Atlanta do you want? Cordless roller shades, plantation shutters, and motorized shades all offer you the advantages of cordless window treatments.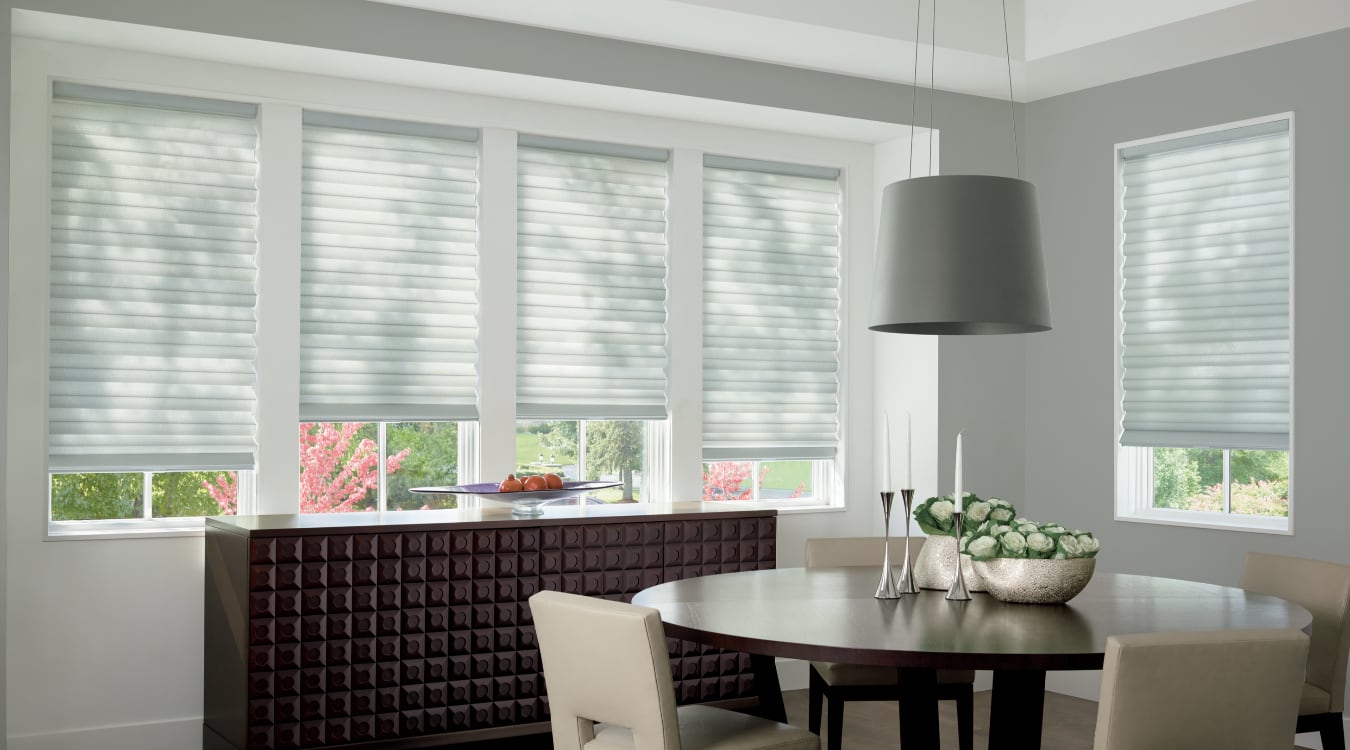 Cordless Roller Shades Offer All The Advantages But Without the Inconvenience of Strings
Roller shades are a top choice for Atlanta properties as they are available in a plethora of styles, colors, and levels of opacity to achieve the look you desire.Typically, you operate roller shades with a string or chain to raise or lower them. Regrettably, that string will take away from the sleek styling of your shades, get tangled, or thump against the window when air is circulating.
Cord-free roller shades provide the same advantages without the frustration of cords. Instead, they have a pull bar along the base of the window treatment that you hold to open or close. This allows function without twisting and swinging and creates the streamlined look you want from roller shades. In lieu of twisted cords, you will be greeted by the distinct design of your lovely roller shades.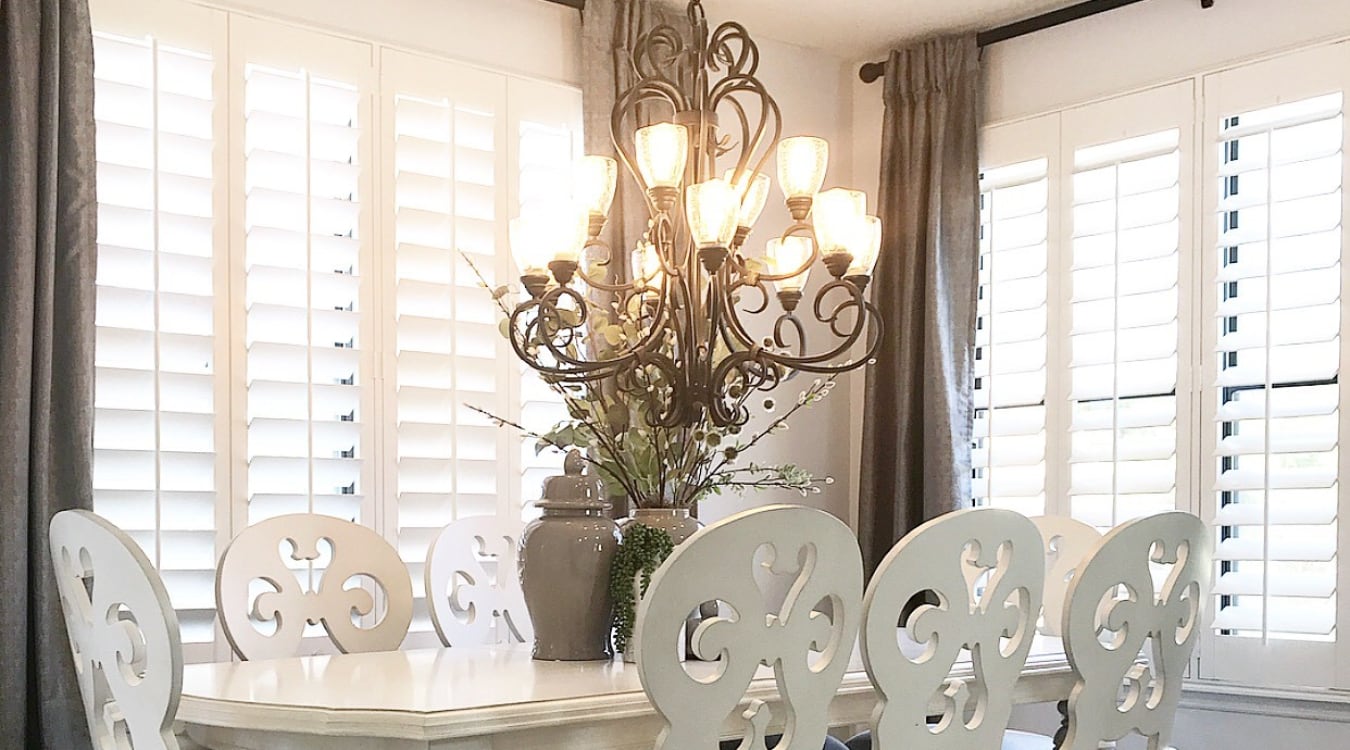 Plantation Shutters Offer A Sturdy Substitute To Traditional Blinds And Shades
A smart method of going cordless is to forgo traditional shades and blinds completely and install plantation shutters as an alternative. These solid coverings are crafted in a unique manner compared to other window coverings. Interior shutters feature wood or faux wood that fasten within the frame and open outward on hinges if you're looking to let all the light in. You can also open and close the louvers within the panels to direct light.
Many shutters function with a tilt rod that is used to manage the louvers. If you don't have a tilt rod, you simply press or lift the planks to adjust them. Both types are well-liked cordless window treatment options in Atlanta because they have clean lines that work with any property. Advanced Polywood® shutters are known for being extra resilient. You can safely put them in a wet area like behind a kitchen sink or on a sunny south-facing window, and they will hold up against the moist conditions and UV rays.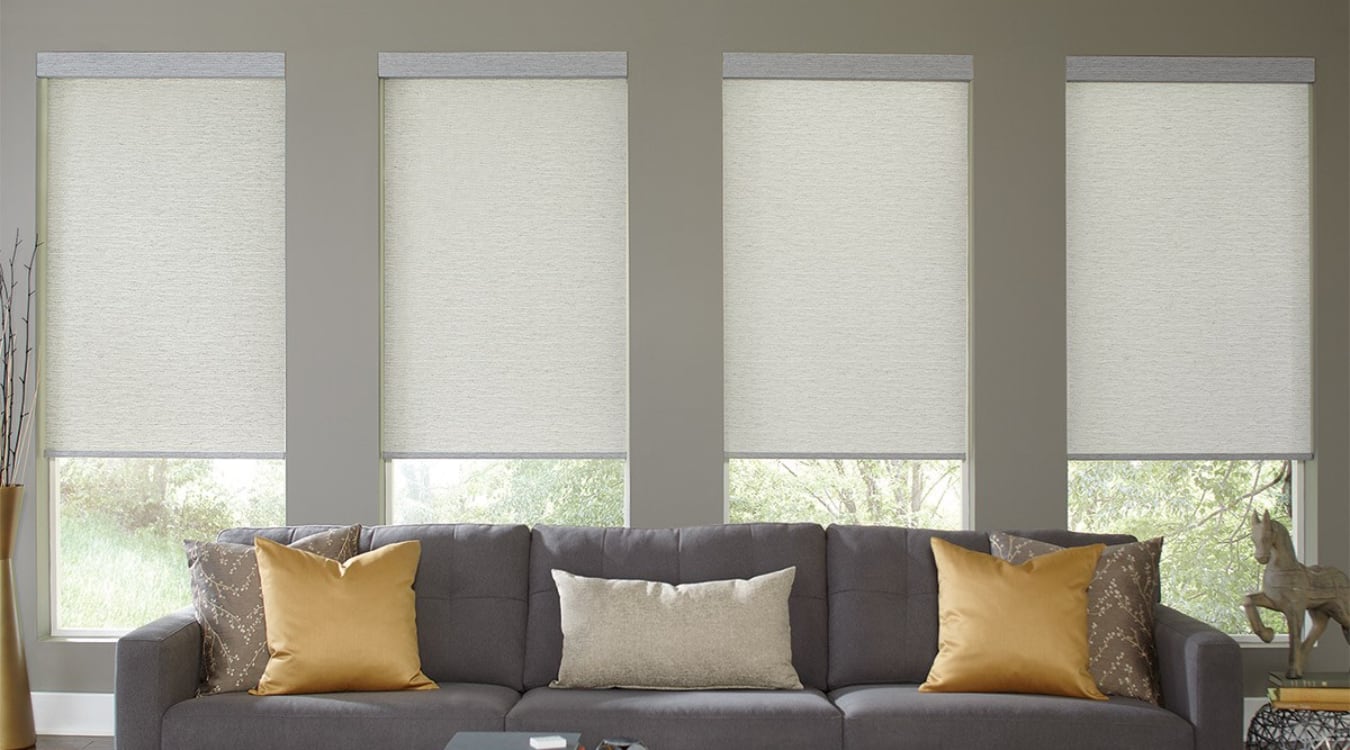 Remote-Controlled Shades Increase Your Cordless Window Treatment Options In Atlanta
Traditional window treatments with cords are often exasperating. You have to exert just the right amount of force to raise or lower them to the proper position. Or, you can end the frustration with motorized window shades. They function with a mechanism that you operate with a cell phone app or wireless remote. You have the ability to use your roller shades without cords and without getting up from your seat. You also can program smart automated window treatments to operate on a schedule to keep out the afternoon sun or enhance your privacy when it's dark out.
Most window shades offer motorized styles, giving you many cordless window treatment options in Atlanta. You might install remote-controlled cellular shades in a specific spot for better energy efficiency or eye-catching automated Roman shades in a formal living room. You can also alter the light settings in your home office without moving from your chair with automated zebra shades.
Get Inspired With Your Cordless Window Treatment Options At Sunburst Shutters Atlanta
If you no longer want to deal with tangled blind cords, consult with Sunburst Shutters Atlanta. We provide a wide variety of cordless window treatment options to meet all of your needs. Select the most suitable choice for your house by calling 404-962-8517 or complete the form below to schedule a no-charge consultation at your home.