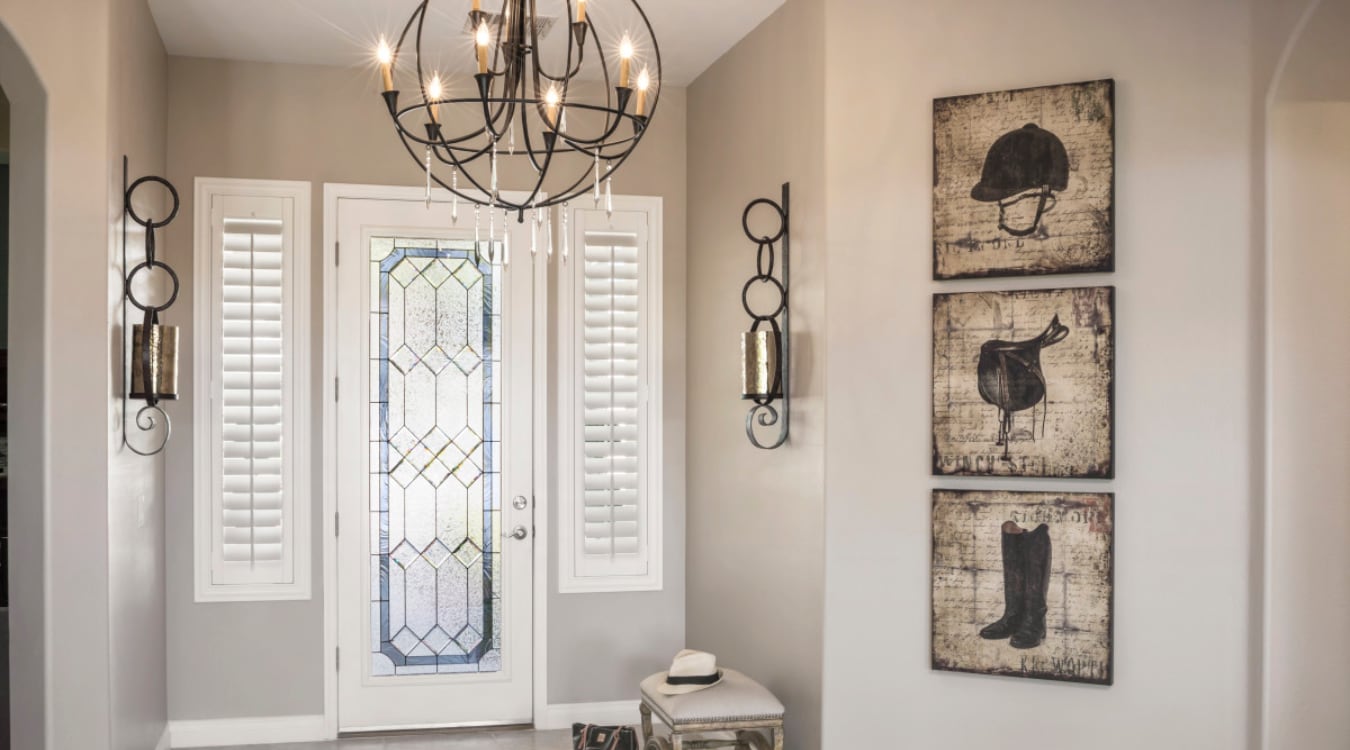 What Are The Most Ideal Front Door Window Treatments For Atlanta?
When covering a entryway window, you won't want something that moves when you use the door or obscures unusual shaped windows like shades and blinds do. You want something that covers your front entryway windows for privacy and light control and displays their shape. That leaves multipurpose plantation shutters as your top choice for front door window treatments in Atlanta. They suit every window to achieve the coverage and beauty you desire in your entryway.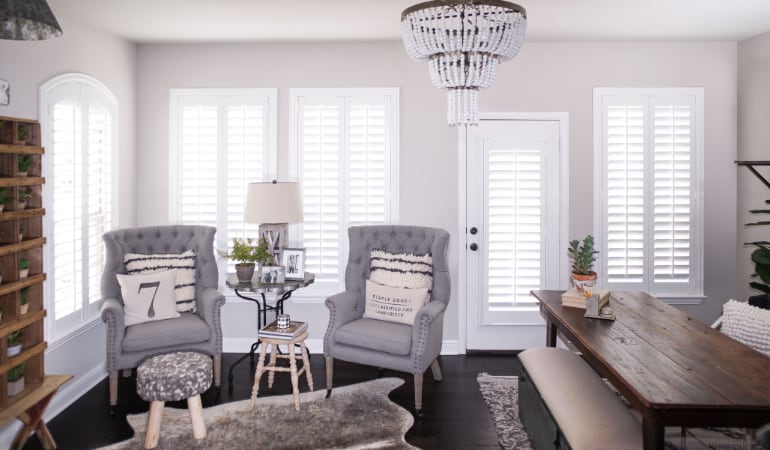 Plantation Shutters Offer Full Coverage On Front Door Windows
You'll frequently see shades and blinds on doors, but they aren't the most preferred front door window treatments for Atlanta homeowners who want to control privacy and light in their entrances. They flap at the slightest movement, giving a peek into the interior of your home even after you shut the door.
When you don't like your window covers slapping against the door, interior shutters are the ideal option. They attach to the window frame and each panel remains in place. They don't hit the hinges or get pull strings trapped in the door.
And then you can tip the louvers to manage privacy and natural light. Shut them to protect your home from prying people and UV rays or open them for partial light. If you desire direct natural light, you can swing open the shutter panel and allow it to flood in. When somebody pushes your doorbell, tilt open your shutter louvers to peer outside and see who it is.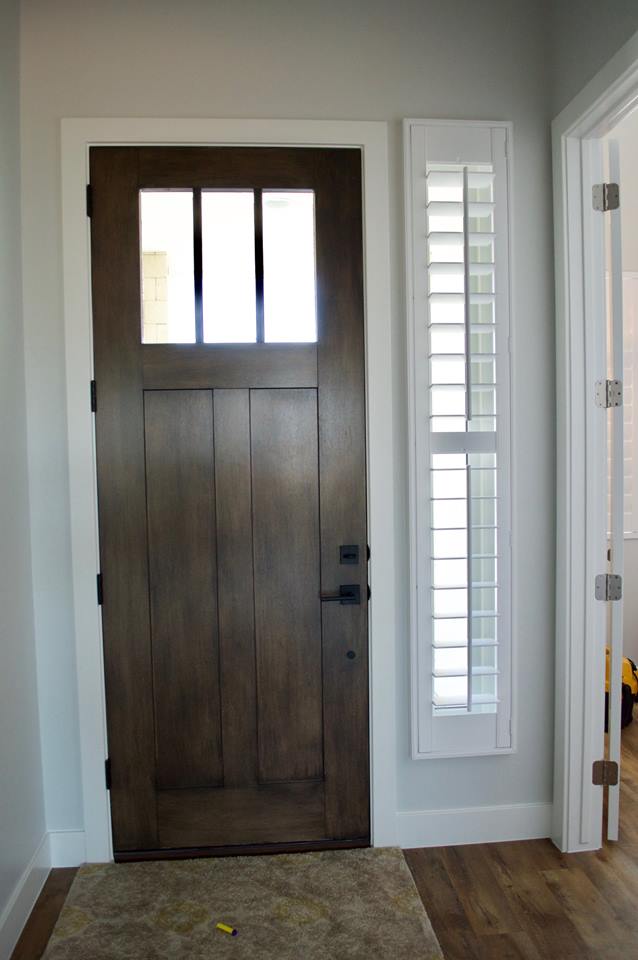 Interior Shutters Give Awkward Sidelight Windows A Custom Appearance
Sidelights are the thin windows that flank a door. They give your doorways more sunlight and a view of the outside. They also let people look right into your Atlanta home or they blind you when the sun is too bright if you don't find a way to block them.
Because sidelights are so slender, they look best with custom crafted plantation shutters. The defined lines of the shutters fit thin sidelights that are otherwise overwhelmed by blind strings or billowing curtains. Their louvers give your entrance an interesting structural element and texture. You can pick from three separate sizes of louvers and multiple neutral colors to get the look you want. Pick from crisp white Polywood® shutters or the vivid colors of premium wood Ovation® shutters to easily match or coordinate with the trim surrounding your front door.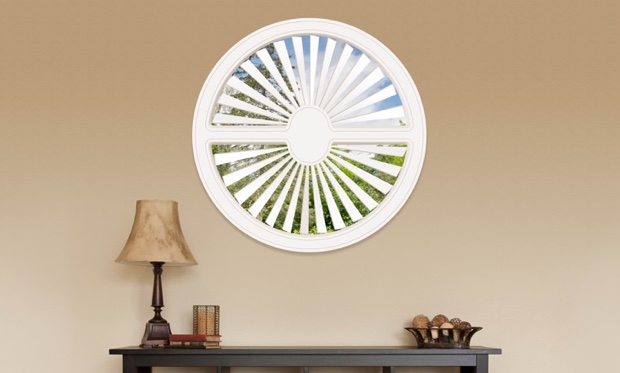 Plantation Shutters Work On Charming Eyebrow And Circle Windows
"Eyebrow" windows are small arched windows above doors. You might also see circular windows over doors or on them. Both shapes add interest to the facade of your Atlanta abode and its entryway but can be a pain if they face a direction that lets in a lot of light.
You can cover these windows with a shade or blinds, but you'll lose their pleasant shapes. Instead, check out plantation shutters. Interior shutters can be custom-made to work on any window shape--even challenging round ones. You can still manipulate them, too. Like straight windows simply use the tilt rod to open and close the louvers to deflect or shut out sunlight in your entrance.
For Atlanta Front Door Window Treatments, Pick Sunburst Shutters Atlanta
Sunburst Shutters Atlanta has window treatments for every window in your Atlanta house. Whether you're looking to cover a difficult front door window or have another window treatment scheme in mind, our experts will help you find the ideal products for you. Just contact us at 404-962-8517 or submit the form below to schedule your complimentary in-home consultation.