The Best Window Treatments For Window Condensation In Atlanta
When moist air inside your Atlanta home collides into a chilly window pane, the moisture becomes water condensation on the glass and accompanying surfaces. Wooden or fabric window treatments run the risk of damage from that condensation which might grow mold. That's why beautifull Polywood® plantation shutters are the top-in-class window treatments for window condensation in Atlanta. Their special materials and build make them incredibly energy efficient and impervious to water damage in comparison to alternative window treatments.
Polywood Plantation Shutters Withstand Water Damage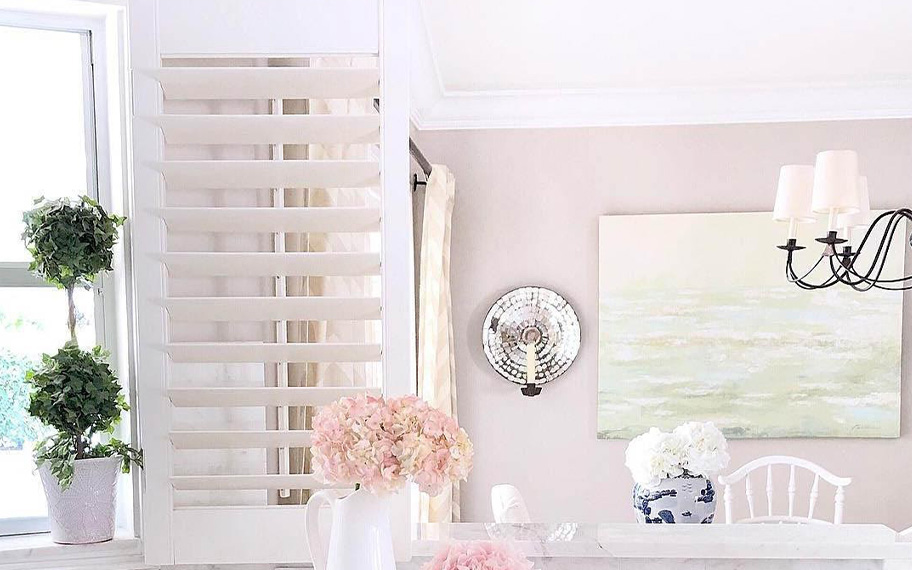 If you hang wooden or cloth window treatments on a window prone to condensation, that condensation soaks into these materials and makes the fibers to swell. Over time, they soften and fracture. Weak fabric rips easily, and wood will bend and fracture. Not long after you install them, you have to fix your window treatments.
Faux-wood Polywood shutters are simply the best window treatments for window condensation in Atlanta since they appear gorgeous and resist water. While they look like louvered wood shutters, their patented synthetic materials are much more durable. They don't suck in moisture like wood can, so your Polywood shutters never distort or peel. Their tough paint layer wards off splitting from water damage too. Even in a muggy bathroom or bedroom, you can trust your Polywood shutters to last longer than any other makes of window treatment and maintain their luster. These are the future-proof window treatment alternative - saving you on repairs while highlighting your windows for decades.
Polywood Shutters Fight Mold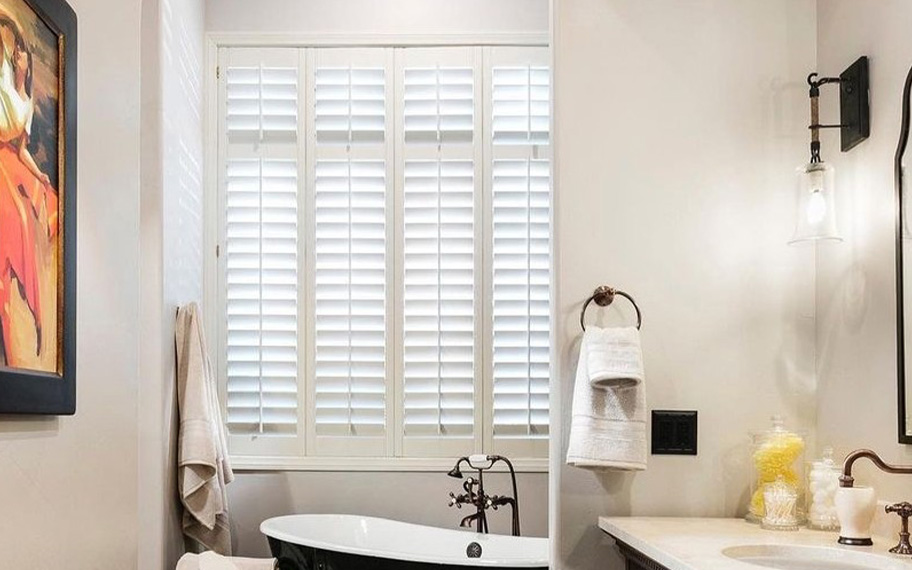 Mold spores thrive in moist settings like your basement and bathrooms. If they plant on windows with any water present, they take hold of any wood or cloth materials available and populate. It is difficult to clean mold and mold stains from window treatments comprised of these materials. And if you don't get all of the spores, the mold will grow back before you know it.
Polywood shutters are the best window treatments for window condensation in Atlanta because their faux wood will not hold mold like wood and fabric are likely to do. Mold spores can't feed on faux wood unlike they can on real wood or fabric. You'll also have a simpler time performing routine upkeep so that mold won't grow in the grime that collects on moist surfaces. Polywood shutters just need a single wipe from a cleaning cloth to clear them.
Polywood Shutters Insulate Your Windows To Stop Condensation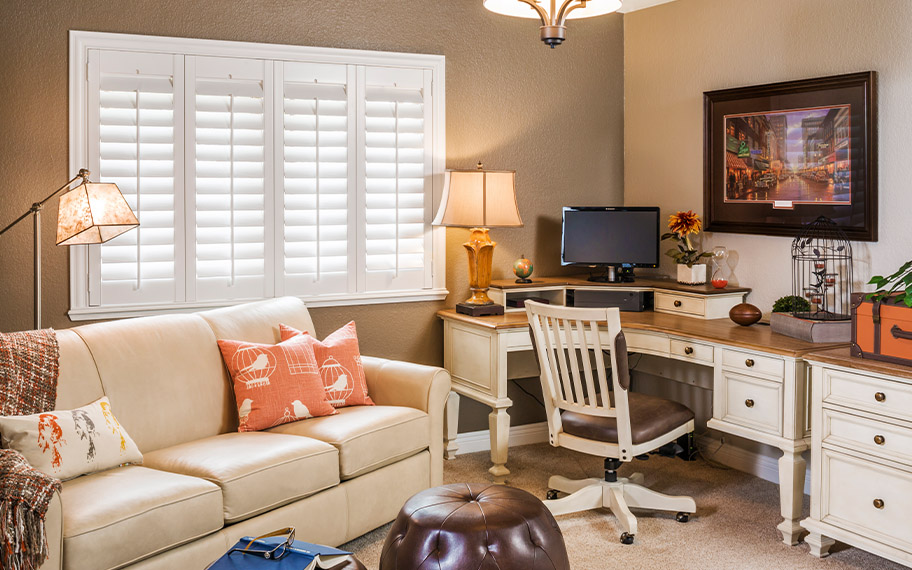 Polywood shutters not only deter problems like water damage and mold. These also insulate your windows to stop condensation from even occurring. Put up a shield for your whole interior by closing the shutters, erecting a barrier keeping warm air in and winter air out.. Their patented weatherstripping keeps up to 30 degrees of outside temperatures. This stunts the temperature transfer that allows condensation to build up. With less condensation, you'll stress less about water pooling and mold in your glass and enjoy the other joys of more energy-efficient windows, like a comfortable inside temperature and smaller energy expenses.
Ask Sunburst Shutters Atlanta About The Best Window Treatments For Window Condensation In Atlanta
If your windows get quite a bit of condensation, ask Sunburst Shutters Atlanta about Polywood shutters. We specialize in faux-wood shutters and other high-end window treatments that meet all of your Atlanta home's challenges. Meet our experts today by calling 404-962-8517 or complete the form below to schedule a free in-home consultation.