The Best Window Treatments For Picture Windows In Atlanta
Picture windows offer a wonderful view outside and let in a wealth of natural light. With that in mind these substantial windows are often challenging to cover whenever you need privacy and darkness. You don't need bulky drapes or blinds that are a pain to operate. But you should find something appealing on a big picture window that occupies such a wide amount of area within your interior. And finding an option with insulating ability will aid in making your impressive window less drafty and more efficient. With this in mind, think about installing one of these excellent options for picture window treatments in Atlanta.
Wood Interior Shutters Offer Perfect Coverage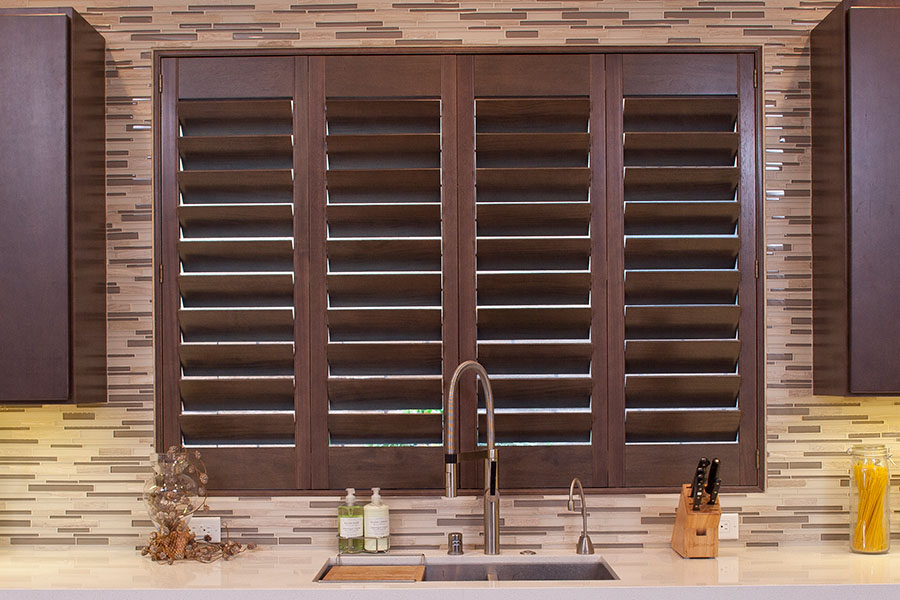 Alluring plantation shutters look beautiful on sizeable picture windows in Atlanta. They have a timeless look and can be found in numerous paint and stain colors to blend with your decor or trim. And first-rate wood shutters such as Ovation® shutters offer more durability than poorly constructed window shades or blinds.
Interior shutters are simple to use with sizeable picture windows and provide more possibilities to govern exterior light and privacy than other choices. You can draw back the panels for a complete view and a flood of sunlight or leave them shut for darkness and privacy. You may also open the adaptable slats on shut panels to achieve the perfect amount of sunlight. Or utilize the slats to redirect sunshine away from a reflective surface to remove glare. And since interior shutters are customized to your window, they don't leave openings for the sun's rays to get through if you want it dark.
Polywood Shutters Insulate Picture Windows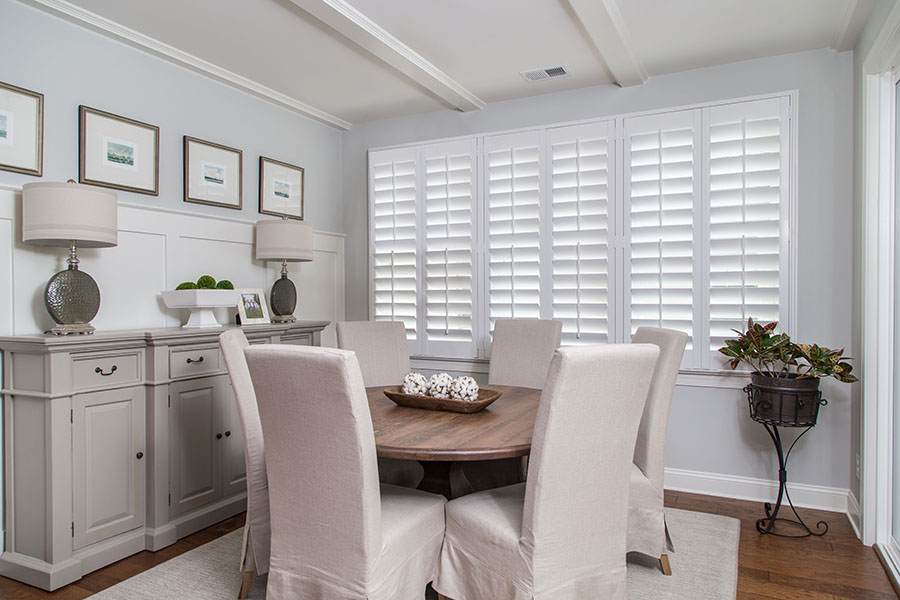 Sizeable windows like picture windows are a prime source of heat loss in the colder months and permit excessive heat in the summertime. If you would like to keep your property's temperature constant and reduce energy bills, choose Polywood® shutters for your picture window treatments in Atlanta. Like wood louvered shutters, they impede warming sunlight when shut, but they provide even better insulation. They also have exclusive weatherstripping to prevent warmth from escaping through your window while shielding your property from outside drafts.
Polywood shutters also add beauty to every window. They can be found in three white paint colors that complement all types of interior design and present a fashionable look to what might be considered customary shutters. Polywood shutters also last longer than alternative window treatments and will enhance your picture window for decades. They are resistant to fading and discoloration, no matter the quantity of sunlight your picture window gets, and they don't splinter, nick, or distort from humidity or harsh temperatures either.
Cellular Shades Bring A Unique Appeal to Your Atlanta Picture Window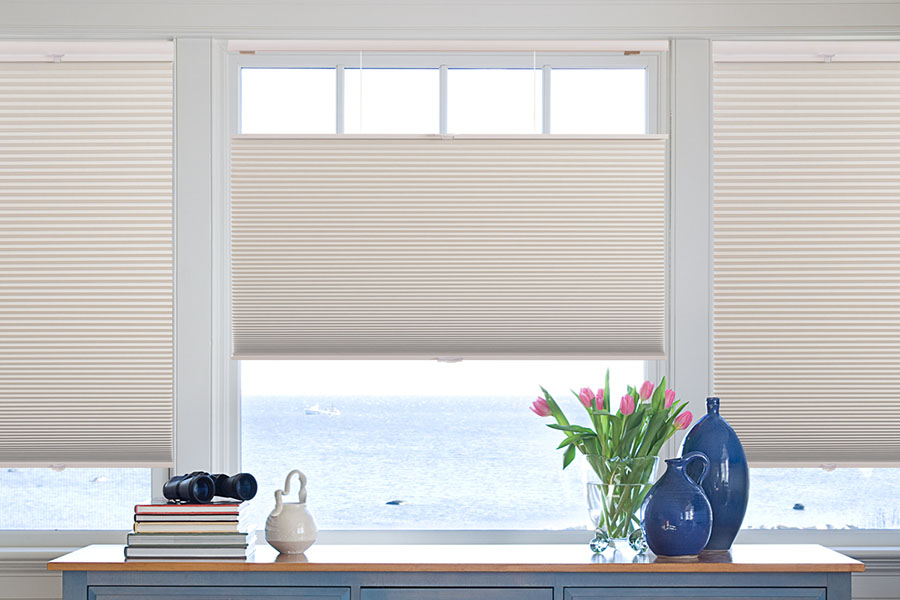 In the event you favor the soft look of fabric window shades, cellular shades are ideal picture window treatments for Atlanta homes. They come in various styles, colors, and materials, so it's easy to locate cellular shades that match your unique preferences. You can even get motorized cellular shades if regular ones are too difficult to operate on an oversized picture window.
As an added bonus, cellular shades' special fabrication makes them more energy-conscious than other window shades. They consist of structured pleats that fold and unfold in a similar fashion as an accordion when you use them. This type of fabrication creates openings that ensnare air entering around your windows. This insulation helps you keep the room at the desired temperature regardless of how big your picture window is.
Find Amazing Picture Window Treatments In Atlanta At Sunburst Shutters Atlanta
Need to find a solution for a picture window in Atlanta? Sunburst offers window treatments for every kind of window. Schedule a free on-site meeting with our window treatment specialists and get a demonstration of what products work best on your windows. Simply call 404-962-8517 or fill out the following form to start your project.