The Best Window Treatments For A Home Library In Atlanta
The window treatments in your home library in Atlanta could seem like unimportant, but they actually offer a great deal to help you create the most suitable area for relaxing with a good book. The right treatments allow you to control light, privacy, and even the room's temperature! In the event your home library window coverings don't do all of that, we propose you consider durable faux-wood shutters. Here's why.
Choose Between A Sunlit And Cheery Or A Slightly Darker And More Secluded Home Library With Louvered Faux-Wood Shutters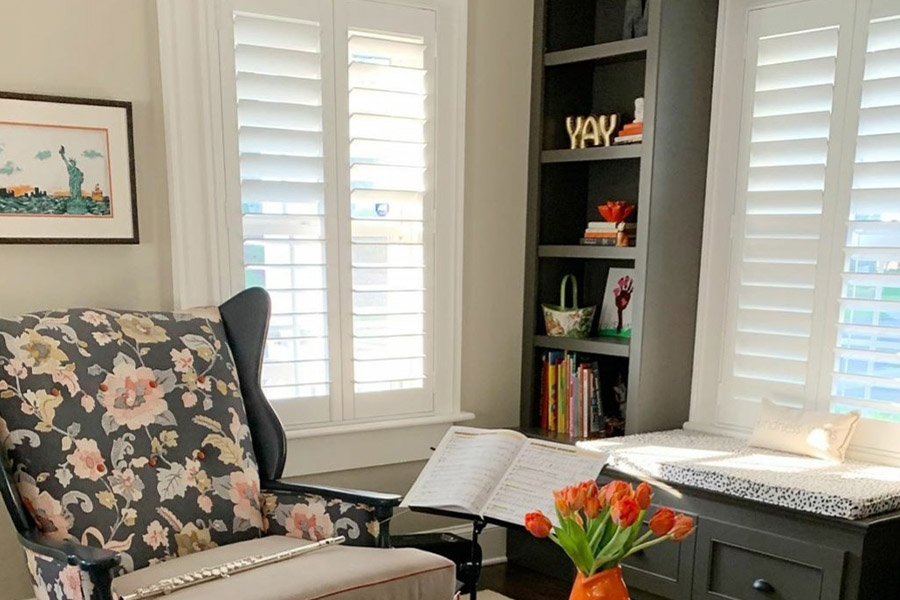 Every home library should have plenty of light for enjoying a book or magazine. Although, there are instances when too much light hurts your eyes. And what if you want a more foreboding atmosphere for perusing a an edge-of-your-seat thriller? The best window treatments for home libraries in Atlanta give you the opportunity to easily change from full sunlight and lower light levels.
Louvered shutters are a cinch to open and close. You just swing open the panels for total sunlight when your artificial lights aren't adequate or if you want to lower your electric bill. On occasions when the sunlight is overwhelming, shut the shutter panels but tilt open the slats for filtered light. You might also move the slats to deflect sun glare from your book or e-reader and achieve the best level of brightness to avoid straining your eyes. And when you want a darker, cozier home library, the solid shutter components close tightly for near-total darkness.
Minimize Exterior Disturbances While Reading With Interior Shutters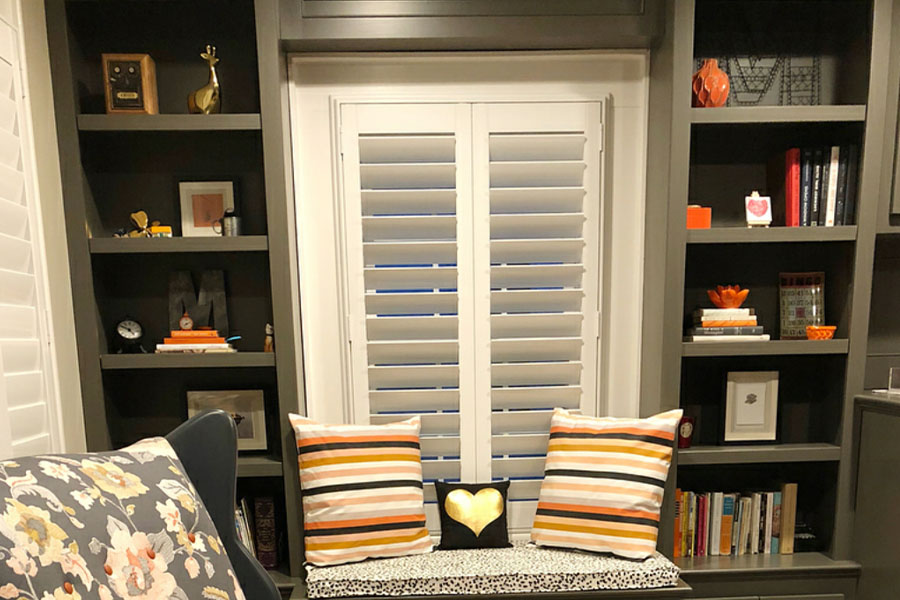 When it's finally time to relax with that new mystery you've been itching to read, the one thing you don't want is any commotion or distraction from the exterior of your home. Polywood shutters are able to curb these interruptions when you want a calm and quiet environment. Simply adjust the slats and hinged panels if you prefer not to see neighbors or Atlanta vehicles in your peripheral view as you try to enjoy your book. Your sealed shutters will keep strangers from glimpsing you in your secluded space as well. And different from most window coverings, you can shift your shutter louvers to let in some light to see by while obstructing the view from people outside.
Expertly crafted composite shutters also do a stellar job of suppressing outside noises compared to window shades and blinds. Did someone start a lawnmower the moment you had arrived at the good part of your book? Seal your shutters for some tranquility when reading.
Keep Out Unwanted Drafts With Polywood's Insulating Capabilities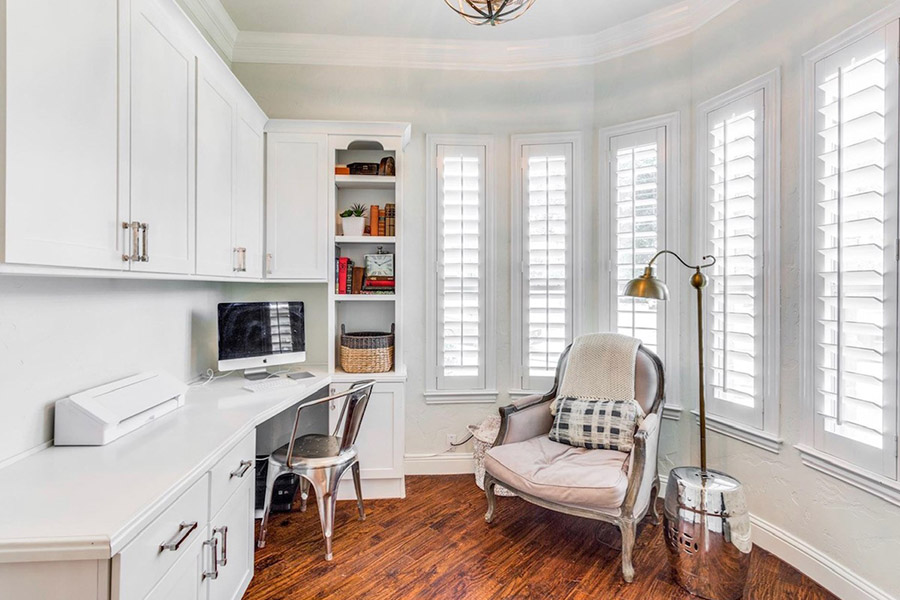 In addition to giving you control over light and exterior disturbances, your distinctive faux-wood shutters keep out drafts that may make you uncomfortable while sitting in your treasured easy chair.
Polywood shutters offer a higher level of energy efficiency
than every other window treatment. Both cool breezes and toasty UV rays cannot penetrate their manufactured wood. And their precision production keeps exterior air from moving past borders. Polywood shutters can stop up to 30 degrees of temperature loss from your area's windows to shield your prized reading materials from sunlight and drafts while keeping you comfortable.
Let Sunburst Shutters Atlanta Show You The Leading Window Treatments For Your Home Library In Atlanta
Design the ideal reading environment with stunning interior shutters from Sunburst. We bring examples to your residence to demonstrate how they look in your room. We then craft your window treatments to the specific proportions of your window openings. Get started by calling 404-962-8517 or fill out the following form to schedule your no-cost on-site consultation.