The Best Awning Window Treatments In Atlanta
Awning windows in Atlanta have been known to be difficult to shield while still enjoying their virtues. They use a hinge at the top and open from the bottom as you turn a crank. You frequently find them closer to the ceiling than other window varieties and in high humidity areas like kitchens and bathrooms where you need more airflow. You will also find they're typically wider than they are tall.
Adaptable Polywood® plantation shutters are uniquely suited to the challenges of awning window treatments in Atlanta. They swing open and shut simply and with little effort, fit the different dimensions of awning windows, and resist wet conditions. Here are all the reasons why Polywood shutters are your preferred option in awning window treatments.
Polywood Shutters Are Easy To Use On Awning Windows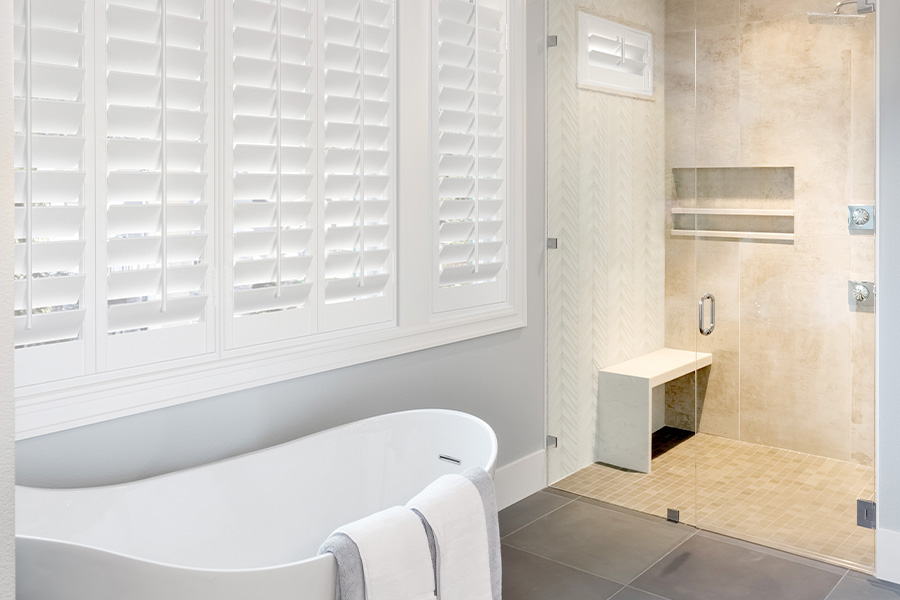 Awning windows are used to provide plenty of sunlight and airflow, so you wouldn't install window treatments that limit those benefits. Polywood shutters give you many methods to adjust exterior light, circulation, and privacy. You are able to open up their louvered panels away from the glass when you would like complete sunlight or a breath of wind from your awning windows or tilt open their slats for partial illumination. When your awning windows are closer to the ceiling, the sun's rays could enter at a tricky angle. Louvers are able to divert sunlight if it causes glare on a reflective surface or gets in your eyes.
In the case where your awning windows are high, shutters will still be simple to operate. There's no need to reach the top of the window to close them like you have to with other window coverings. Just adjust the louvers or entire panels by grabbing the tilt rod from any place you can. Shutters don't use cords that will get stuck and wrap around your window crank either!
Polywood Shutters Accommodate Unique Awning Windows For Great Insulation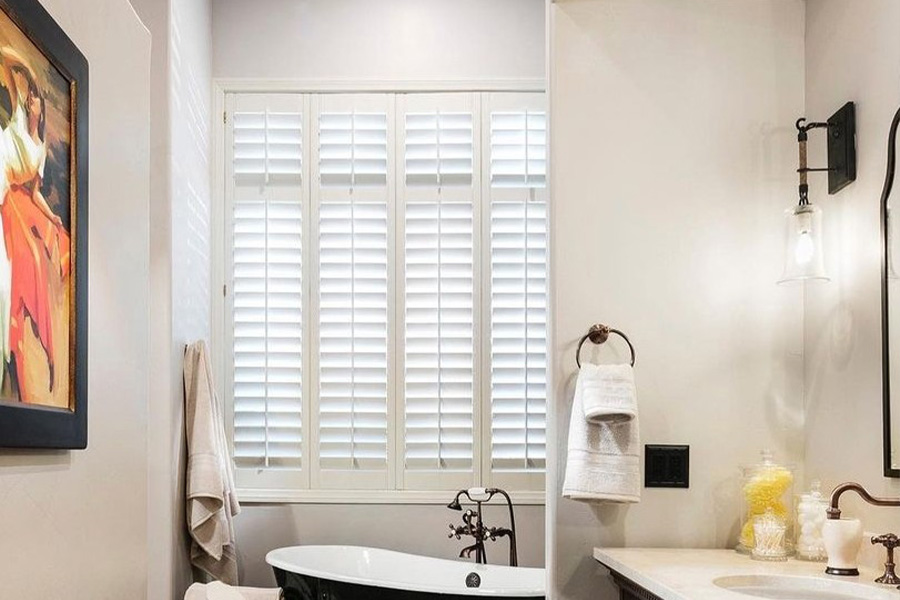 Since awning windows are frequently more wide than tall, you commonly won't be able to purchase store-bought blinds that fit them properly. Use
customized plantation shutters
instead. Their frame is fabricated for your window's specific measurements to be certain you enjoy a perfect fit. This exacting construction is more attractive and prevents gaps for light or breezes to get through. The panels may also be designed around your awning window cranking mechanism, so it's easily usable.
Polywood shutters have the added bonus of patented weatherstripping that brings another level of insulation if you close them. This insulating capability helps keep the space at your preferred temperature and saves you money on energy expenses.
Polywood Shutters Are Resilient Against Humidity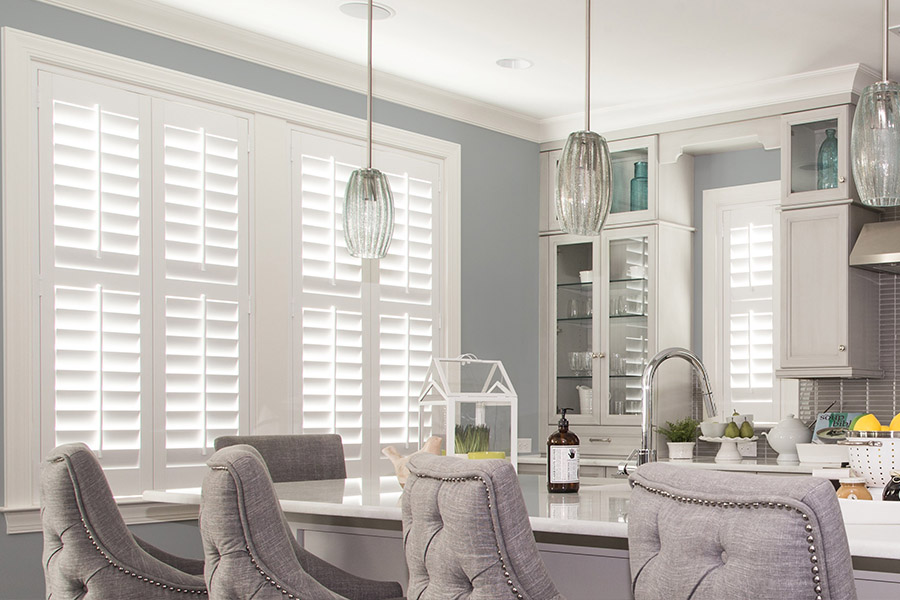 You'll frequently notice Atlanta awning windows in kitchens or bathrooms for added airflow. But the wet conditions and higher heat in these spaces has the ability to ruin fabric and wood window treatments. This isn't a problem with Polywood shutters! Their faux wood and resilient outer finish doesn't warp, crack, or discolor from the tough conditions. You can place them on awning windows in close proximity to the shower or above the kitchen faucet, and they'll be pristine for as long as you stay in the house.
Long-lasting Polywood shutters are simple to clean, too, even in the event your awning windows are difficult to reach. Instead of detaching them to wash like curtains or trying to clean them with a vacuum attachment like shades, simply clean them with an extendable duster. And if your kitchen or bathroom shutters become tacky, all that is called for is an easy clean with a moist rag.
Sunburst Shutters Atlanta Has The Right Awning Window Treatments For Atlanta Homes
Sunburst Shutters Atlanta will help you pick awning window treatments you love from our impressive assortment of choices. We supply samples to your home so you can see how remarkable our popular treatments look on your windows. Just ​​call us at 404-962-8517 or complete the form on this page to schedule your free in-home consultation.