Cellular Shades Vs. Plantation Shutters In Atlanta
Atlanta residents commonly look at cellular shades and plantation shutters whenever they want an efficient window treatment. Ultimately, both kinds of window coverings will prevent a certain degree of thermal transfer when closed. But are there additional benefits in addition to excellent energy efficiency when considering cellular shades vs. plantation shutters in Atlanta?
Here are just a few recommendations to help you determine which window treatment is best suited for your windows.
Select Plantation Shutters For The Best In Light Management, Energy Efficiency, And Resilience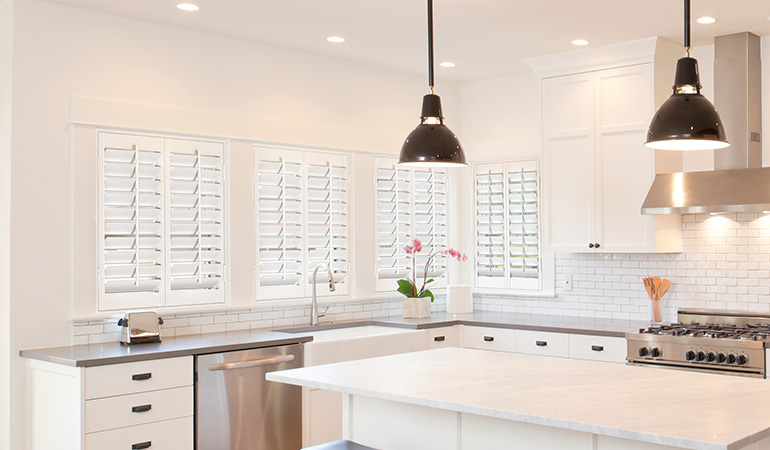 When it comes to cellular shades vs. plantation shutters for Atlanta, shutters are generally the best choice. Their hinged panels and rows of adjustable louvers offer several methods for directing privacy and the amount of exterior light that comes in. In addition, the sturdy synthetic-wood frame surrounds the border of your window to keep heat and natural light from getting past.
Louvered shutters also offer unparalleled energy savings. When secured, they stop the cool drafts and hot ultraviolet rays that enter past your windows. Polywood® shutters were manufactured as an insulating system with exclusive weatherstripping that staves off nearly all external air and blocks up to 30 degrees of thermal transference from windows. They'll sustain the comfort levels of your Atlanta home all year and decrease your utility bills.
Polywood shutters also rank as the most resilient window treatment. While shades and blinds will display wear and tear after a few years of use, Polywood shutters will continue looking great for decades. Their synthetic wood is resistant to damage from moisture, extreme temperatures, pests, and ultraviolet rays. They won't wear out from normal operation and are able to withstand knocks from exuberant children and pets. You are able to put them throughout your home, and they'll look incredible for decades.
Use Cellular Shades To Introduce Style And Energy Savings To Your Property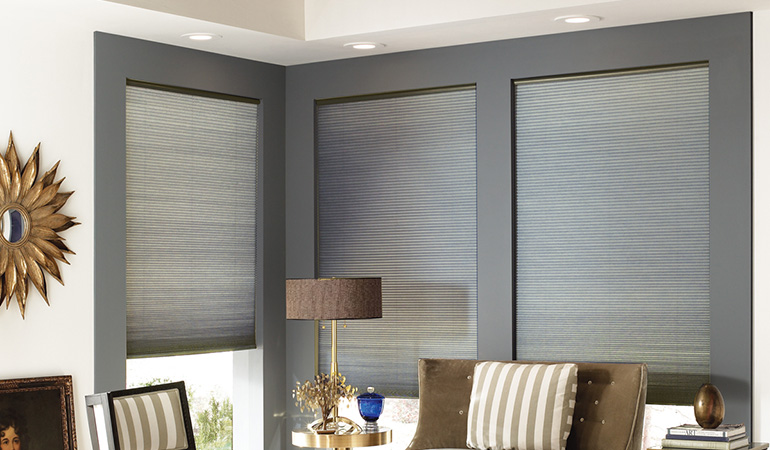 If you're deciding between plantation shutters vs. cellular shades in Atlanta and want a softer or more colorful window treatment, cellular shades are the best bet. These cloth window shades come in a multitude of patterns and colors. It's not hard to find cellular shades to harmonize with your interior design, whether you seek a subdued neutral option or a bold statement-making tone.
Even though they're not as capable as shutters, cellular shades can make your windows more efficient. The cloth is sewn into bellows-like pleats that fold up on themselves when you pull up your shades. Conversely, when you let them down, those pleats open up into pockets or "cells". These cells and their encompassing fabric layers trap air and stops it coming through your windows before it infiltrates your Atlanta home.
Get Expert Advice When Selecting From Plantation Shutters Vs. Cellular Shades In Atlanta
You don't have to select window treatments without guidance when you work with Sunburst Shutters Atlanta. Our four decades of industry experience have made us authorities in the field. Reach out to us at 404-962-8517 or submit the form below to arrange a complimentary in-home consultation. We'll show you samples, demonstrate how various window treatments operate on your windows, and help you pick the most suitable choices for your property.