Modern Bathroom Remodel Ideas In Atlanta
The moment has come to bring your bathroom into today's day and age. If you want to modernize your bathroom, a straightforward, clean, and well-lit space is the right choice. Explore our modern bathroom remodel ideas for Atlanta and see how to upgrade this essential area with a refreshing color scheme, suitable flooring, and features like water-resistant window treatments.
Choose Surfaces In Neutral Hues
Keep the darker walls for other parts of your home and alternatively use white or a neutral tone for your bathroom. These selections will help reflect light, brightening up the entire area and making it appear more open.
Attract Attention With Appealing Counters And Floors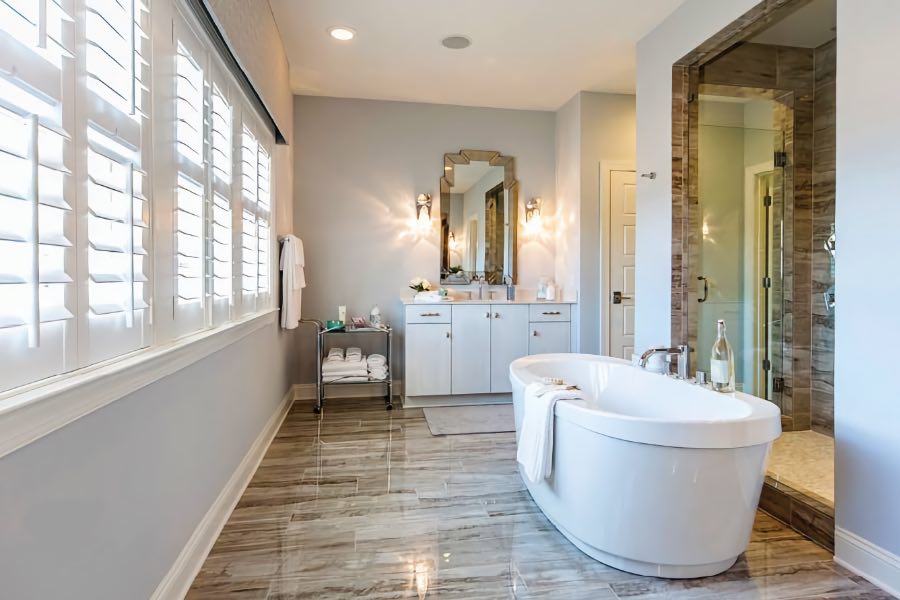 Countertops and flooring are perfect places to incorporate color and appealing designs. For instance, marble and granite countertops provide stylish, unique looks that provide the extra of elevating your property's value. In regards to flooring, tile remains a sought-after material, and a distinctive gray goes nicely with white walls. Or select long-lasting, adaptable vinyl sheet flooring. It is resistant to moisture and found in countless patterns, including ones that look like wood, stone, and tile.
Get The Perfect Bathroom Window Treatments In Atlanta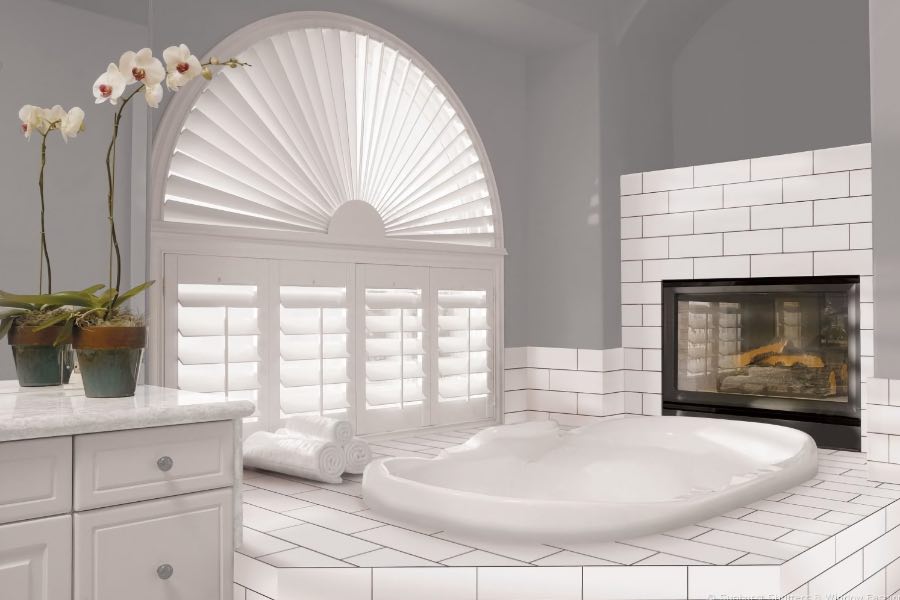 Most home designers are in agreement that sunlight is ideal for bathrooms as it highlights the color of your hair, face, and clothing. If you're lucky enough to have a window, or you expect to install one, choosing the proper bathroom window treatments in Atlanta is important.
Polywood® shutters are the best choice as they are resistant to water and provide complete light management. Open up the panels for unfettered sunlight or shift the louvers for the perfect balance of privacy and sunlight. Furthermore, Polywood's quintessential white color and timeless appeal goes wonderfully with any color scheme or decor.
Add Energy Efficiency To Your Modern Bathroom
A modern approach is about more than just elevating your style. You might also take the opportunity to reduce your energy usage. There are plenty of ways to achieve this, including:
Low-flow toilets that dramatically lessen water consumption
LED lighting
Water-saving shower heads
In addition, if you have children who sometimes neglect to switch off lights, take care of the problem by incorporating motion-detecting lights.
Create A Fresh Look With These Bathroom Remodel Ideas In Atlanta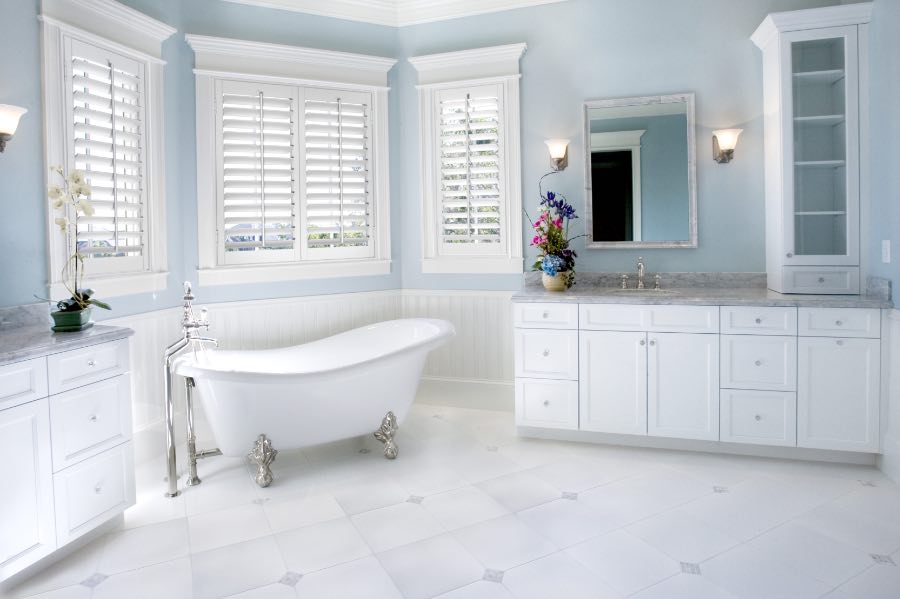 Modern bathrooms are generally simple and uncluttered, but that doesn't mean they need to be uninspired. If you're searching for a way to help your interior more alluring, try one of these suggestions:
Available in a range of sizes and designs, free-standing tubs are a great way to create that luxury spa feel.
Floating vanities are ideal for modern bathrooms, promoting the open, simple aesthetic.
Make a statement with your illumination by choosing accents like pendants or backlit mirrors. You also need to be certain you have enough light for every part of the room, such as the vanity, bathing areas, and toilet.
Order Polywood Shutters For Your Modern Bathroom Remodel In Atlanta
Ready to transform your bathroom? Sunburst Shutters Atlanta is here to help with energy-saving, water-resistant Polywood shutters. Our window treatments will elevate the beauty and function of your space. Reach out today at 404-962-8517 to schedule your in-home consultation.