How To Use Roman Window Shades In Atlanta
Home decor experts know that Roman window shades are a fashionable and appealing choice. Truthfully, they have always been used as an attractive and contemporary solution for home decorators seeking a fabric shade with unsurpassed versatility. They are appropriate for various areas and could be a great alternative for your interior too. Are you ready to find out why Roman window shades are so sought-after in Atlanta?
What Really Are Roman Window Shades?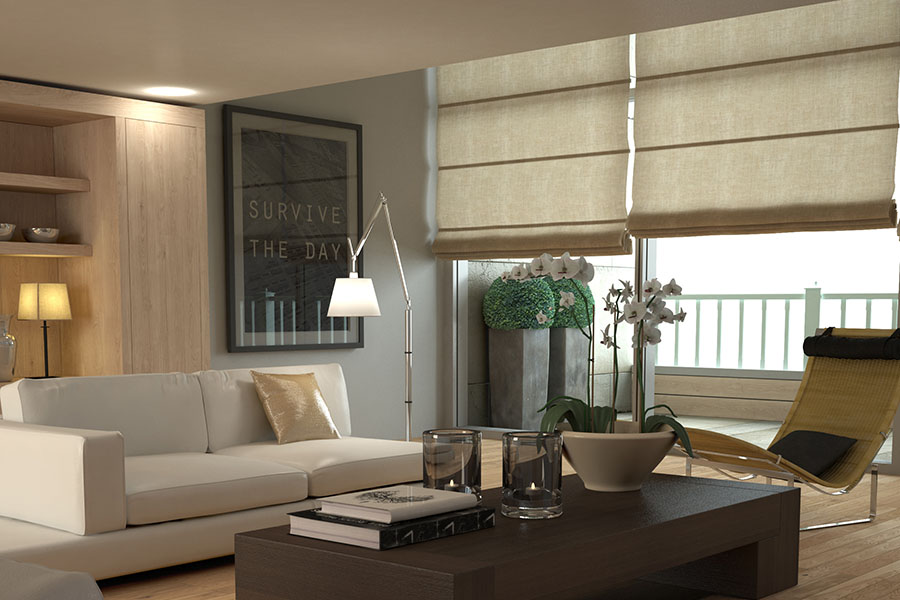 In what way is a Roman window shade different from other types of window treatments? The answer is the manner in which the shade gathers in perfect folds as it moves up. These window coverings are fabricated of a soft fabric that folds in even segments. This brings the shade a clean, consistent appearance, whether it is drawn down fully, partially opened, or drawn up completely. They give you a nice blend of volume and texture while operating as a smart, more practical alternative to drapery.
You Can Find The Right Style For All Areas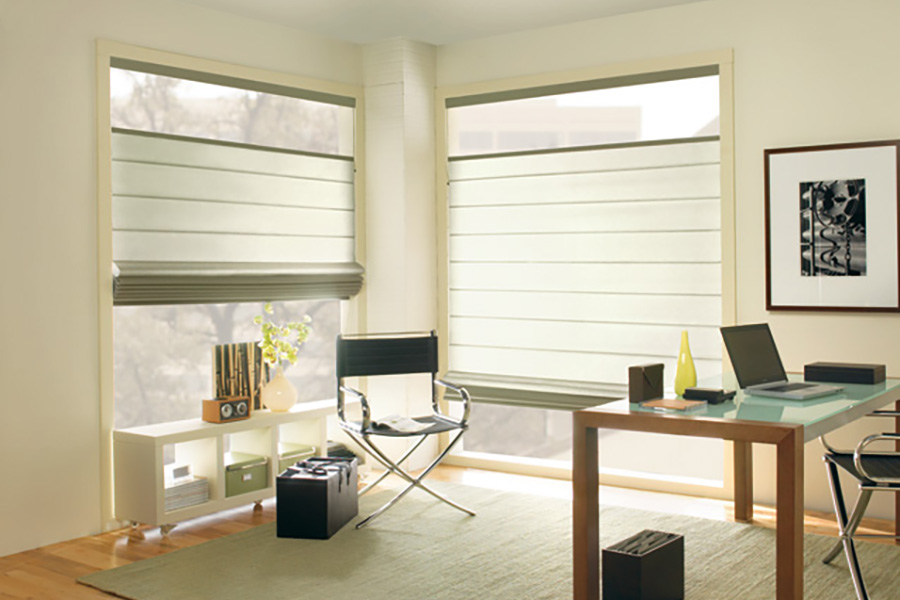 The distinctive fold is paramount to the Roman window shade's popularity in Atlanta and it is available in various choices. Let's briefly investigate the kinds of folds:
Hobble/Soft Fold: Soft -- also known as hobble -- fold Roman shades are the classic style, using slight folds that result in the flowing look of a waterfall.
Flat Fold: Roman shades with flat folds are just what they sound like -- a lone, flat piece of textile. This is perfect for displaying a special design or if you would like to incorporate a vibrant complementary color.
Batten Front: Battens, or tunnels, are loops of cloth at the front of the shades. The battens are set where the shade folds and may contain things like a piece of wood as a structural addition. This batten offers a unique look distinct from other Roman window shades.
Batten Back: Batten back integrates these fabric tunnels sewn to the window side of the product. Although this may suggest that it wouldn't change the appearance a good deal, it provides a subtle allure that may surprise you!
Choose From Your Preference Of Cordless, Corded, And Even Motorized Shades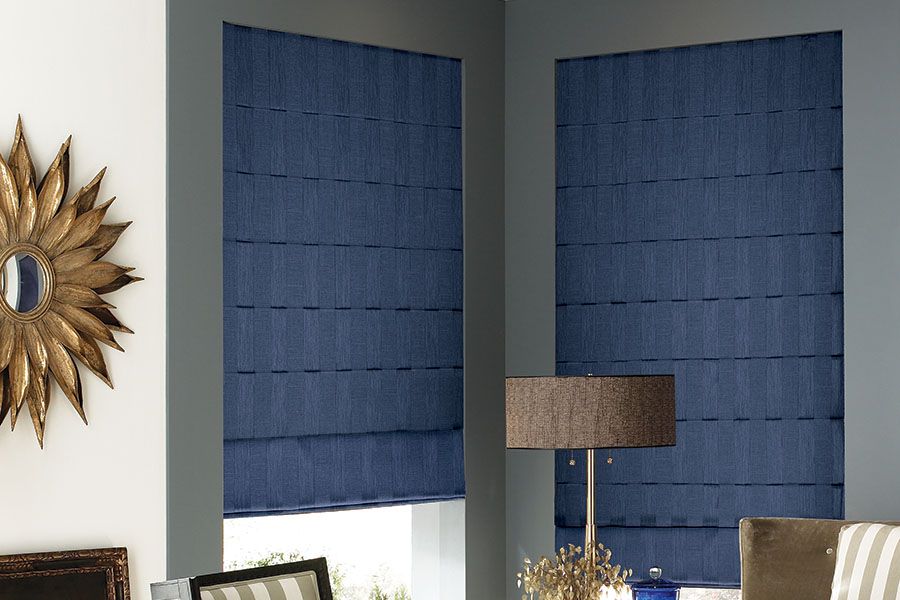 A great benefit of choosing a Roman window shade in Atlanta is the manner in which the cord is handled. In models with a cord, they are smartly tucked behind the fabric, concealing it and keeping them safe for little ones. You can also find cordless products that allow you to effortlessly push and pull to move up or down. Or get motorized shades that have grown in popularity. With the press of a button, your shades will shift up or down however you want.
How to Best Use Roman Window Shades in Your Atlanta Decor
Fabric composition is a hallmark of the Roman window shade, allowing for a great deal of customization. They can also be designed to fit windows of any size or shape. The fabric comes in a myriad of materials, offering a wide range of transparencies for the privacy and light levels you want. You will even discover a virtually unlimited selection of colors and designs to harmonize with your decor. What you choose greatly influences the cost of the shades.
The fabric panels results in these shades being not suitable for a moisture-heavy environment like a bath or over a kitchen sink. In these sorts of areas, a Polywood® interior shutter will be a smarter alternative. In other rooms, the Roman window shade is a perfect window treatment that can be customized to any style of home!
Find Roman Window Shades in Atlanta at Sunburst Shutters Atlanta
Discover all that Roman window shades have to offer your home with Sunburst Shutters Atlanta. Our specialists will help you design a shade that matches perfectly with your design ideas. All you need to do is call 404-962-8517 or fill out the form below to arrange your no-cost, on-site consultation.