How To Choose An Interior Shutter Color In Atlanta
One of the perks of elegant plantation shutters is their various adaptable colors, specially curated for time-tested decor trends. But the question remains: How do you choose an interior shutter color in Atlanta? Should you choose stained natural wood Ovation® shutters or have them painted in a nice neutral color instead? Then you have always stylish white Polywood® shutters that complement everything. If you're feeling stuck attempting to choose from the abundance of choices, use these interior shutter color ideas for Atlanta homes to help you pick the ideal hue for your shutters.
Tips For Installing White Polywood In Your Interior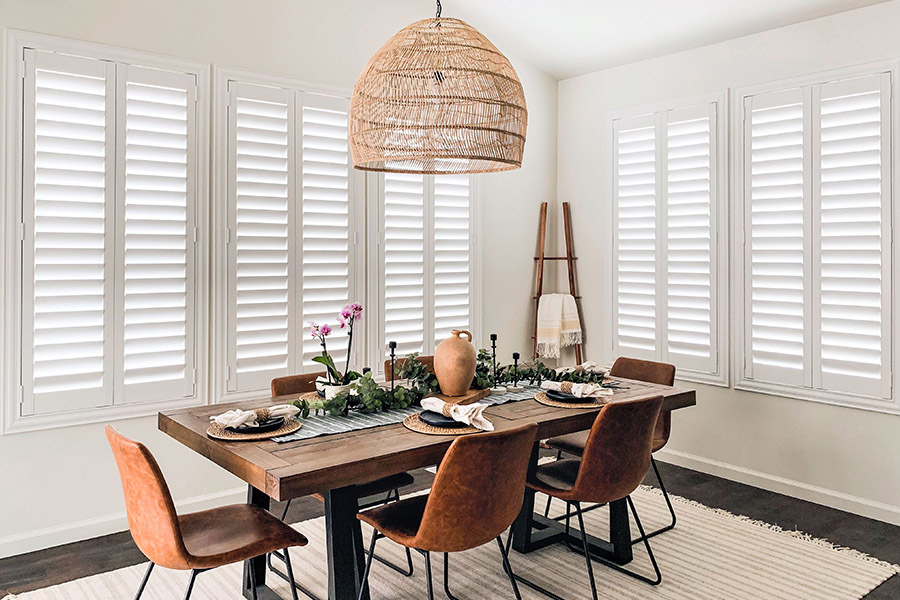 White integrates well with anything and is always in style. If you would like window treatments that you will never have to replace even as you redecorate,
pick white Polywood shutters.
They match all kinds of decor and will always be fashionable. White is the most popular shutter color by a wide margin.
But which type of white shutter should you pick? That depends on the existing colors in your space. Off-white shutters synchronize well with beiges and creams and add warmth to your neutral palette. Bright white is appealing with gray to establish a sharp, up-to-date appearance. And basic white goes with any home!
Many Atlanta occupants pick a white hue identical to their trim for a cohesive appearance. But you can also mix white shutters with stained or painted wood trim for a contrasting style. If you think that white choices are too basic but you appreciate Polywood shutters' incredible energy efficiency and tilt control, install a vibrant cloth valance or drapery to dress up your shutters. You'll still get the many perks of plantation shutters, and they'll consistently match whatever drapery you use as fads evolve.
Ideas For Utilizing Stained Wood Shutters In Your Atlanta Residence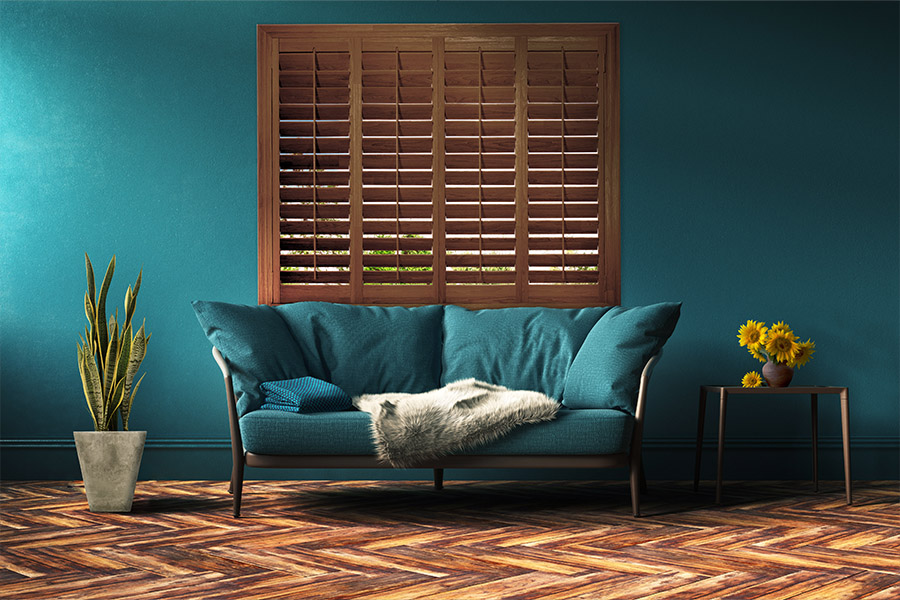 Atlanta occupants who enjoy more time-honored style or want a feeling of nature in their homes may lean toward stained wood shutters. You might also turn to premium wood interior shutters if you reside in an older home or a house with lots of wood elements, like a craftsman-style home.
Ovation wood shutters are available in 27 different stains, so you have a wealth of selections to consider. The easiest approach to pick a color is to find a stain that goes with other wood elements in your home. You can even review your favorite decor types for tips. Popular rustic and coastal decors tend to use gray-washed wood. Scandinavian design favors lighter wood tones, and the return of the mid-century modern look has made mid-tone options popular again.
Tips For Installing Painted Wood Shutters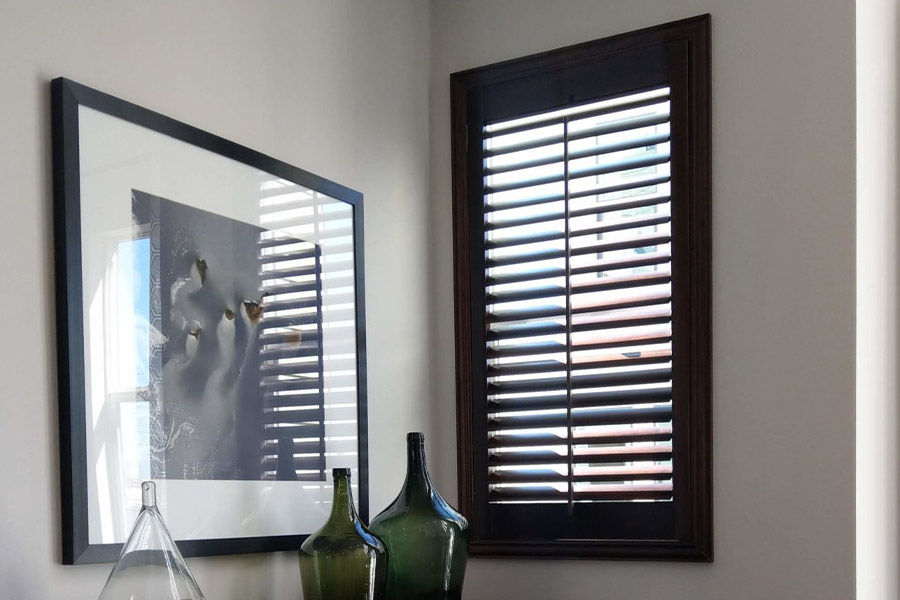 You can also choose painted wood shutters. You'll see them in gray, black, white, and beige to match your established interior. You can utilize beige or white shutters for a space with a mild, neutral color scheme. Black shutters accommodate new trends that use black trim around windows. You might even choose a hue that goes with other elements in the area like your furniture, rug, or a door.
On the other hand, steer clear of vivid or bold options -- like red, blue, or green. These could appear to be a good choice in the beginning, but they seriously restrict how you decorate the rest of your area in the future. And it's hard, if not impossible, to paint your louvered shutters once they're put in place, which often voids the warranty.
Let Us Help You With Interior Shutter Color Ideas In Atlanta
The easiest method to discover the right color for your louvered shutters is to look at them directly on your windows. Schedule an appointment with Sunburst Shutters Atlanta, and one of our window enhancement experts will visit your house and show you how our options look close up. Call us at 404-962-8517 or fill out the form below to get started with your complimentary in-home consultation.