Faux Wood Shutters VS Real Wood Shutters in Atlanta
When searching for plantation shutters in Atlanta, you have your pick of natural wood or manufactured wood shutters. On one hand, you have faux wood shutters -- including our Polywood® shutters -- in classic white that give you an unprecedented degree of energy efficiency. As an alternative, you have the soothing, natural stains and paints of our beautiful wood Ovation® shutters.
They both have unique features to satisfy your window treatment needs. Thankfully, there's a shutter to be found for all residents when you compare faux wood shutters vs. real wood shutters in Atlanta.
For Optimal Efficiency, Pick Polywood Shutters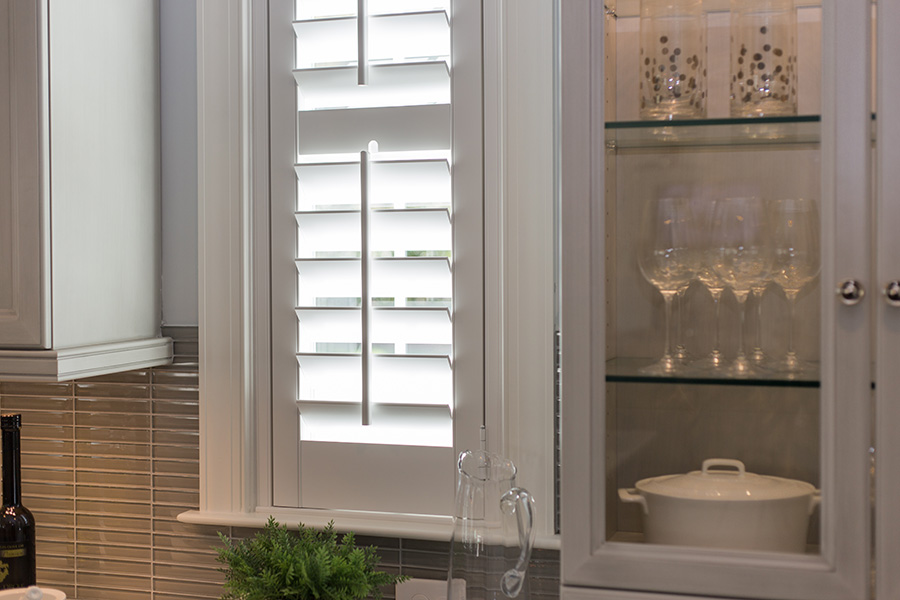 Efficient options improve the insulation of windows, blocking cool drafts and warm UV rays to maintain your comfort and decrease energy expenses. Faux wood Polywood shutters insulate windows the best. Outside air and sunshine can't get through their firm synthetic material, and every one of their parts are designed to shut securely if you wish to cover windows. Polywood shutters are also fabricated with exclusive weather protection that supplies unsurpassed insulation.
If you have them closed, Polywood shutters offer up to 70% more insulation than natural wood shutters. You'll observe a big advantage when utilizing them on exceptionally warm or freezing days. However, wood shutters provide more energy efficiency than other products like window shades and blinds.
If You Need More Color Choices, Consider Ovation Shutters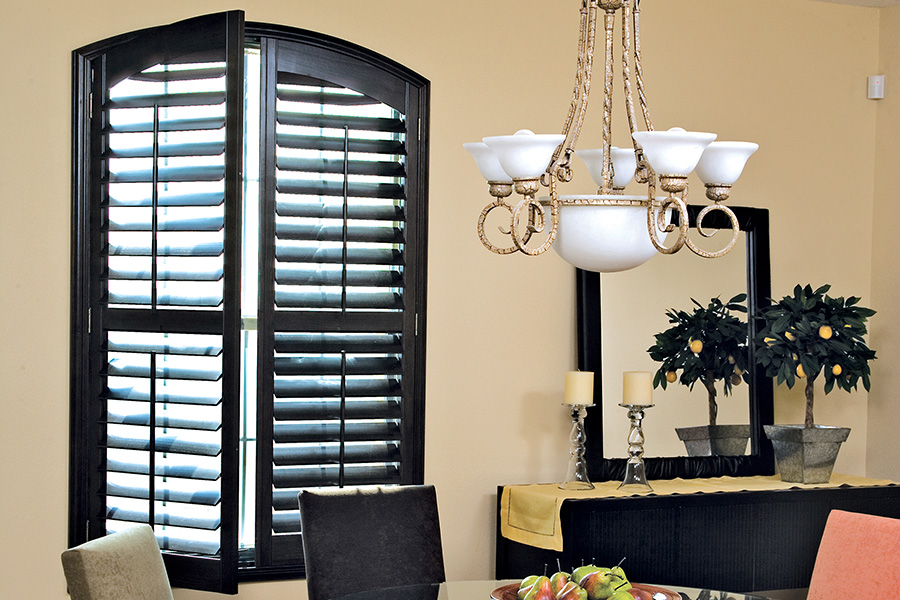 Both wood and faux wood shutters look amazing in every Atlanta interior. However, they both lend their own distinct appearance to harmonize with your individual tastes. As white Polywood shutters are fresh and contemporary, wood shutters are both elegant and warm. Even so, if you have a certain look you want to achieve, Ovation shutters with their many color options may be the ideal way to go.
Polywood shutters come in three hues of white. Even though white goes with everything, if your decor needs another attractive neutral stain or paint, you should give thought to Ovation shutters. These window treatments come 13 colors of paint and 27 stains! They are able to harmonize with the current woodwork in your home or impart a lovely element of nature to your design.
If You Want Durability, Polywood Stands Victorious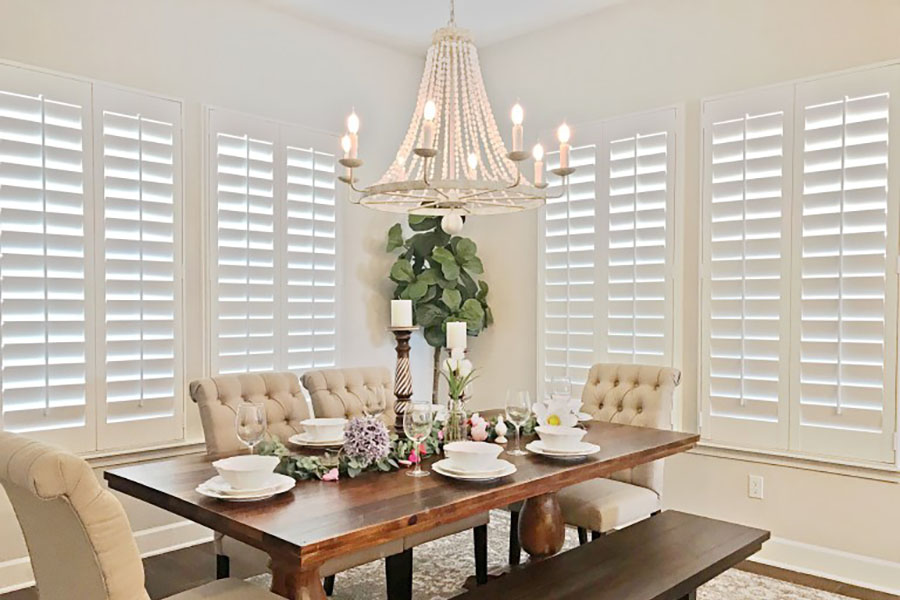 When comparing real wood shutters vs. faux wood shutters in Atlanta, faux wood comes out on top for durability. Polywood shutters are resistant to damage from humid conditions, extreme temperatures, bugs, mold, and UV rays. They won't split, crack, disfigure, or yellow. You can place them in your chilliest, sunniest, or most moisture-heavy windows without worry. They'll last decades in any area of the house and garage!
Ovation wood shutters also give you superior durability for a wood window treatment. Recognized as the only five-star wood shutters in the world, they feature first-rate materials and build to encourage a long lifespan. And even though they don't belong in moist bathrooms, the wood is treated to be resistant to moisture to the greatest degree possible.
Let Sunburst Shutters Atlanta Help You Pick Between Faux Wood Shutters Vs. Real Wood Shutters In Atlanta
Can't make a choice between wood or Polywood shutters in Atlanta? Viewing them within your own property can help. Call the professionals of Sunburst Shutters Atlanta by dialing 404-962-8517 or fill out the following form to request a free on-site meeting. An knowledgeable consultant will show you samples and give you a chance to see how they look right on your windows.