Atlanta Window Treatment Ideas For Doors with Half Glass, Full Glass, And Unique Windows
An entryway with a glass window delivers a distinctive design flair to your home and brings in the benefits of sunlight. But what happens when the door faces the blinding sun or lets strangers have a clear view into your Atlanta home? Products like interior shutters, Roman shades, and zebra shades all offer appeal and protection when you need Atlanta window treatments for a door with half glass, total glass, or specialty window types.
Use Durable Shutters For Attention-Getting Atlanta Window Treatments On Doors With Half Glass, Full Glass, And Arched or Rounded Windows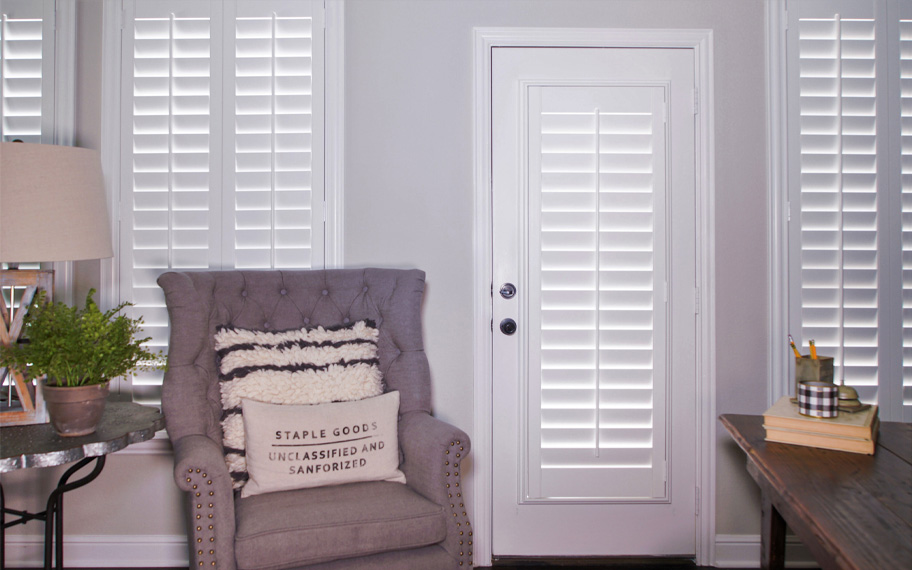 Your entrance is a conspicuous design element that friends and family come across within your Atlanta home, which means your window covering should leave a lasting impression. Faux-wood shutters look stunning on doors. This product lends architectural interest to your entryway, and the movable louvers let you manage the the amounts of privacy and light. Shutters are also one of the best Atlanta window treatments for doors with half glass, full glass, and customized glasswork as they can be fabricated for windows of varying shapes and sizes. Customized shutters will fit an [[arched or circular window's shape]67] when other options cannot.
Composite shutters are the sturdiest window coverings you can pick for a door. They stand up to bumps from children and your furry friends jumping on the doorway, and dirty hand or paw prints clean up easily. These tough window treatments resist warping and splitting due to cool or humid air entering past your door. And they'll never thump or glide against the door as aluminum blinds do. The bottom line is they maintain their appeal for a very long time..
Install Roman Shades To Manage The Sun's Rays With Elegance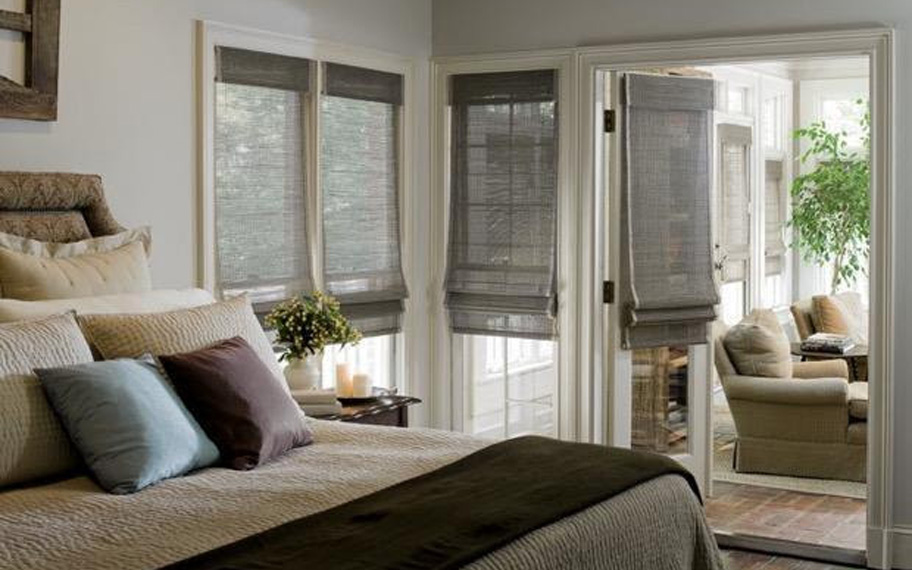 Doors featuring glass panels are attractive but might cause an issue if they direct sun glare into your field of view. Distinctive Roman shades are fantastic Atlanta window treatments for doors with half glass or full glass because they come in a range of transparency levels. When your door faces west or east, you can incorporate more opaque solution to minimize the intrusion of direct sun. If you have a structural or natural element that will shade your door, a more transparent shade will let in your preferred level of light. You can also consider top-down/bottom-up Roman shades for a sliver of light while keeping your interior private.
Roman shades are also found in an array of patterns and color choices to mesh nicely with your Atlanta property's exterior and interior. Patterned shades enliven an otherwise basic glass door. When your window has bevelling or colored glass, pick a shade with one color so that a pattern doesn't clash.
Install Transitional Shades For The Ultimate in Light Management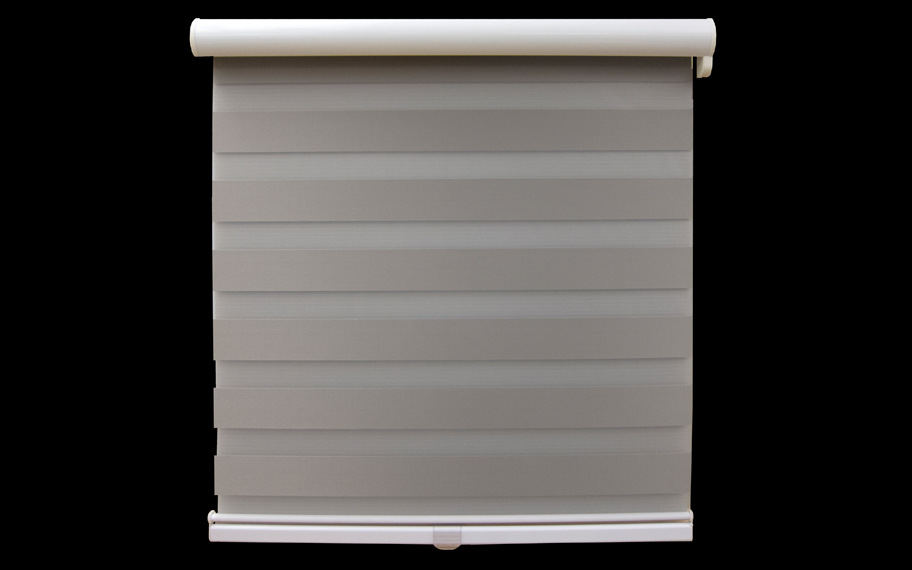 Zebra or transitional shades mix effective privacy with the ability to let in light. They are thin and stay close to the door. These products are a clever substitute for roller shades and they utilize an uninterrupted loop of fabric with solid and sheer segments in alternating stripes. The front panel of fabric can line up with the back panel so you are able to look out through the sheer portions and allow light in or line up the opaque sections over the sheer to impede light and any view from the exterior.
Zebra shades come in a variety of styles and colors. You can also choose how to adjust your transitional shades. On a door, your best bet is probably cordless window treatments since cords can get ensnared or entangled around the door. If you want convenience, you may choose a motorized shade that moves quietly with the pressing of a remote if you need to alter the amounts of light and privacy.
Enhance Your Door With Shades And Shutters From Sunburst Shutters Atlanta
At Sunburst Shutters Atlanta, we supply only the finest window treatments for your doors with glass panes and all of your other window types in your Atlanta property. Just let our consultants know what you have in mind, and we'll recommend the right choices for all of your needs. To get started with a free, no-obligation meeting, call us at 404-962-8517 or complete the form on this page.